When Yang Mi was announced as the lead in "Novoland: Pearl Eclipse" (斛珠夫人), many viewers were excited as she hadn't filmed an ancient costume drama in a long time. Being paired up with William Chan also added to the excitement since the two are good friends and have worked together previously. While the series first opened to strong ratings and views on Tencent's website, the ratings on Douban opened to a 4.9. As the drama aired, viewers were more invested in the development of the secondary characters' storylines between "Di Xu" (played by Xu Kaicheng) and "Tilan" (played by Chen Xiaoyun).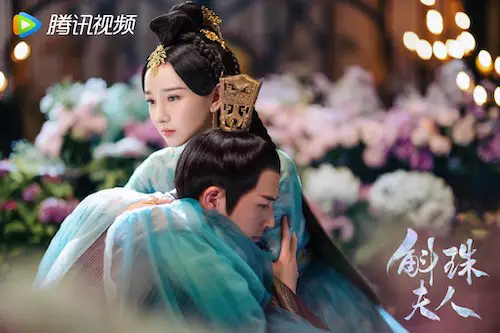 However, one of the drama's screenwriter didn't seem to enjoy how "Di Xu" and "Tilan" were portrayed in the series. On November 23, one of the screenwriters, Cheng Chuan (成钏), reposted on her alt account a post from November 11 that said, "Being stuck onto this crazy emperor written under the pen, fell into the trap.", with a poster of "Di Xu" and "Tilan".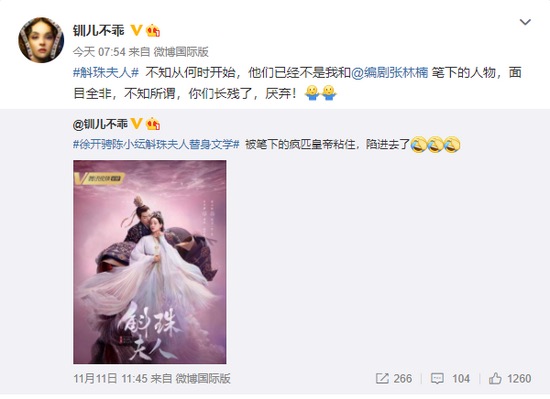 In the repost, she commented, "Don't know when it started, they are no longer the characters written by me and screenwriter, Zhang Linnan. It's beyond recognition, ridiculous, you guys have become damaged, disliked!". However, Cheng Chuan has since deleted both posts.