iQIYI's "Luoyang" (风起洛阳), starring Huang Xuan, Wang Yibo, and Victoria Song, is finally set to air on December 1. The drama has been touted as one of their biggest IP works. iQIYI didn't spare any expenses on the cinematography, set design, or the promotion of the series.
On November 26, the main cast attended a press conference to promote the series. The series is especially close to Wang Yibo as he is from Luoyang, Henan.
Huang Xuan plays "Gao Bingzhu" (高秉烛), a bad deputy marshal who hangs out in the lower rungs of society in Luoyang. He gets entangled in the murder of a secret informant and eventually gets framed as the murderer.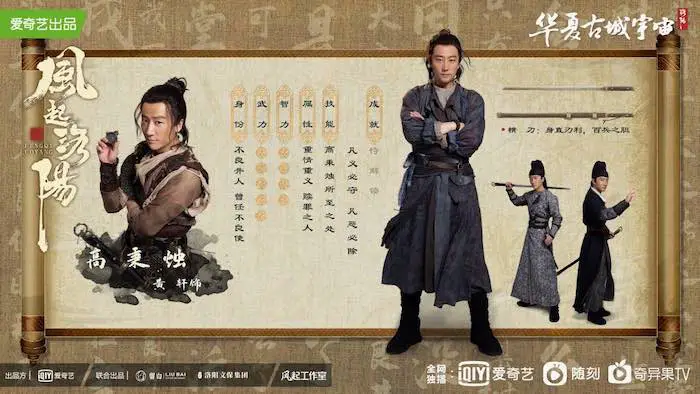 "Baili Hongyi" keeps to himself and says what's on his mind. He can be quiet and gentle, but can also hurt people with his words. His only principal is, "Only do the right thing." His older brother forces him to go into politics, but he finds the scheming and alliances among the court officials an interesting challenge. He also has a renewed hate/grudge with teammate, "Gao Bingzhu", but he is also the person who understands him the most.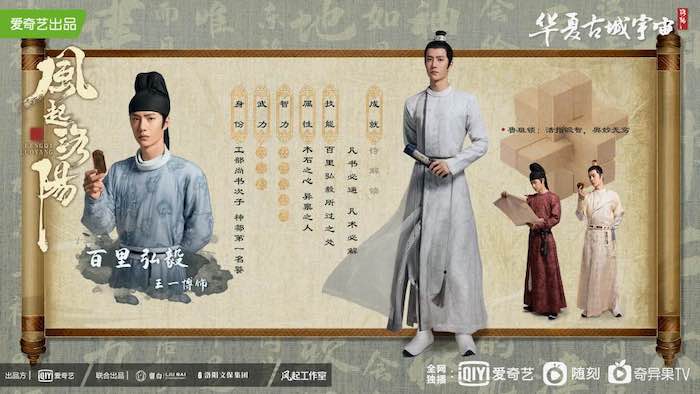 Victoria Song plays "Wu Siyue" (武思月) who also comes from an influential family. She is a palace guard and in order to carry out her duties, she gets close to "Gao Bingzhu". However, she realizes the murder case is not as it seems. The two of them can't stand the sight of each other, but must stay together to uncover the truth. They join forces with "Baili Hongyi" as he is investigating the death of his father, who was poisoned.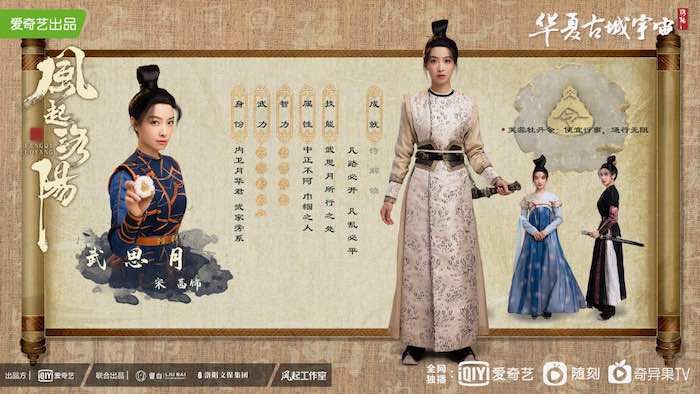 "Baili Hongyi" gets married to his father's killer's niece, "Liu Ran". They get married first and then fall in love later. "Liu Ran" will be played by Song Yi.