The much anticipated iQIYI costume series, "Luoyang" (风起洛阳), starring Huang Xuan, Wang Yibo, and Victoria Song, finally aired on December 1. The series was scheduled to air at 8 PM local time. It was suddenly delayed and didn't air until almost an hour later.
However, netizens started leaving 1 star reviews on Douban saying things like, "The few actors are inarticulate, such exaggerated acting skills is also very disappointing.", "The level of the screenwriter and these few actors aren't enough.", "Very bad, especially the female lead and the second male lead. The lines and the acting are all very bad. One star is for Huang Xuan.", and more.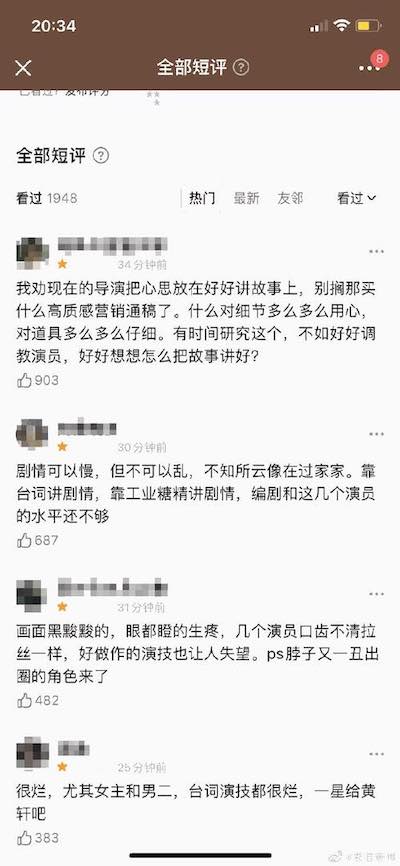 However, these reviews were left around a little over 8, when the series hadn't aired yet due to delays. As it seemed to be the work of anti-fans or trolls, fans of the actors and/or the series tried to balance out the low ratings with 5 stars ratings and positive reviews.