On the latest episode of Chinese variety show, "Youth Periplous 3" (青春环游记3​​​​), that aired on December 17, the cast was talking about English names. Yang Di (杨迪) mentioned his English name was 'Yang. Yang Yang (杨洋) was surprised and asked, "Di-ge, you're called 'Yang'?". Yang Di responds back, "You're called 'Yang'?", which Yang Yang said "No".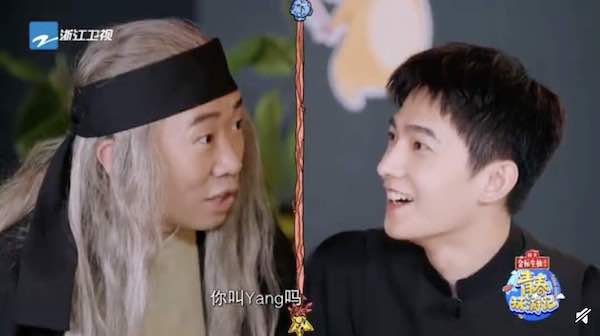 Yang Di then says he can't use "Yang" and has to change it immediately. He then asked Yang Yang for his English name. Yang Yang shyly revealed, "Ben". The name was given to him by his elementary school teacher. Yang Di asked, "Did the teacher really give you that name or were they calling you "ben" (stupid/foolish)?" This is a play on words as the Chinese word for stupid/foolish" is "bèn" (笨), which sounds very similar to the name, Ben.
Yang Yang revealed his current English name is pretty much "Yang".