Content Warning: The following content may contain verbal and/or visual references to suicide and/or self harm. If you or someone you know is suicidal, please seek assistance with your local suicide intervention group:
https://www.opencounseling.com/suicide-hotlines
On December 22, a netizen claiming to be a friend of BY2's Yumi (孙雨), reported Yumi at the hospital getting her stomach pumped after swallowing pills in a suicide attempt. Many netizens expressed doubt in the story and even accused the incident being staged by BY2 as a PR stunt as their career has taken a hit seemingly due to Yumi's role in the Wang Leehom and Lee Jinglei divorce scandal.
However, another netizen claims her friend works at the hospital where BY2's Yumi was treated and told her Yumi didn't overdose on pills. She said Yumi called the emergency room herself and arrived at the hospital at 5am. She claims Yumi "only took two vitamins and two melatonin pills (often used as a sleep aid)". The hospital worker said Yumi was discharged by 9am and the on-call doctor said Yumi was really healthy after performing a check up.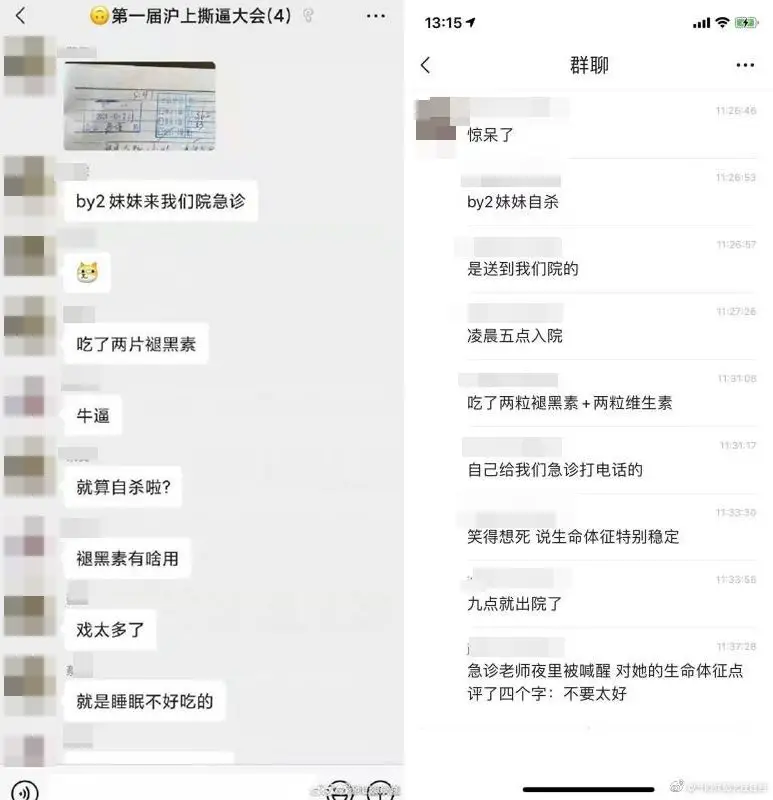 Sina Entertainment reported "an insider" revealed Yumi complained about overdosing on melatonin, but didn't get her stomach pumped. She was given oral medication and then returned home. Sina Entertainment reached out to Yumi's staff member and they responded, "Condemn those who are still spreading rumors at this time to gain attention. Everything was too sudden. We are very saddened. Caused trouble trouble to everyone. On behalf of Yumi, truly grateful for everyone's concern. Hope she will get better."