Yoyo Chen (陳自瑤) was awarded "Best Actress in a Supporting Role" for her role in"Plan 'B'" (寶寶大過天) at the 2021 TVB Anniversary Awards Show(萬千星輝頒獎典禮2021). Prior to the announcement, Sammy Leung asked Yoyo Chen if she doesn't win tonight, if she could put on a "stank face" again. Yoyo Chen explained, "It was really cold last time. It's very warm today, so I will keep on smiling."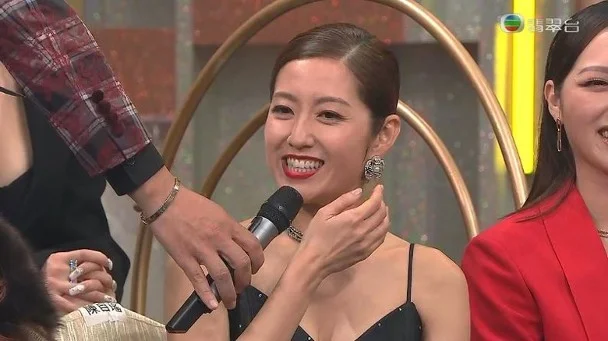 During Yoyo Chen's acceptance speech, she was understandably very excited and emotional citing it took her 17 years to be able to stand on that stage. When it came to expressing her gratitude, Yoyo Chen named staff members, producers, screenwriters, Jonathan Cheung, Liza Wang, and "all her family".
In a later interview, Yoyo Chen thanked the media for always saying she was going to be the favorite for the award. Yoyo Chen said she stayed calm as she didn't know the result until the last minute and was afraid she would leave out a lot of people to thank in her speech. When asked if she left out husband, Victor Wong (王浩信), who wasn't present at the awards, Yoyo Chen explained, "At the end, I did say thanks to all family members, which thanks all in general. Because the thank you speech has to be condensed, so it's hard to thank everyone individually."
When Vincent Wong took home "Best Actor" again last year, he directly thanked Yoyo Chen. When the camera panned to her, she made headlines with her expression, which everyone thought was a "stank face".
When mentioned if it was a pity Vincent Wong couldn't make it, Yoyo Chen smiled and didn't know how to respond, but said, "Overall, it's very happy!" Yoyo Chen also explained once again that her "stank face" was only from that moment because it was too cold and she couldn't react in time.
Even though Vincent Wong wasn't present, he congratulated Yoyo Chen through IG story.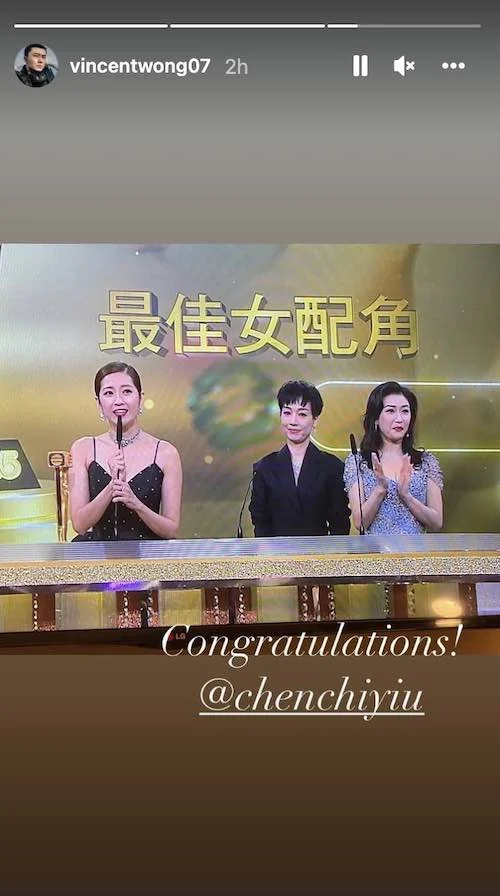 Credit: hk.on.cc