While Wang Leehom (王力宏) and Lee Jinglei's (李靚蕾) divorce saga ended last year, the drama has continued to 2022. In the midst of their divorce drama, BY2's Yumi was accused to be a third party in Wang Leehom and Lee Jinglei's marriage. Yumi has since vehemently denied the allegations on several occasions and even attempted suicide because of the cyber bullying. Things got ugly when BY2 revealed they had filed a police report on December 18 for defamation over rumors Yumi was a third party. Lee Jinglei reposted BY2's post telling them to provide her with the police's contact info so she could provide them evidence.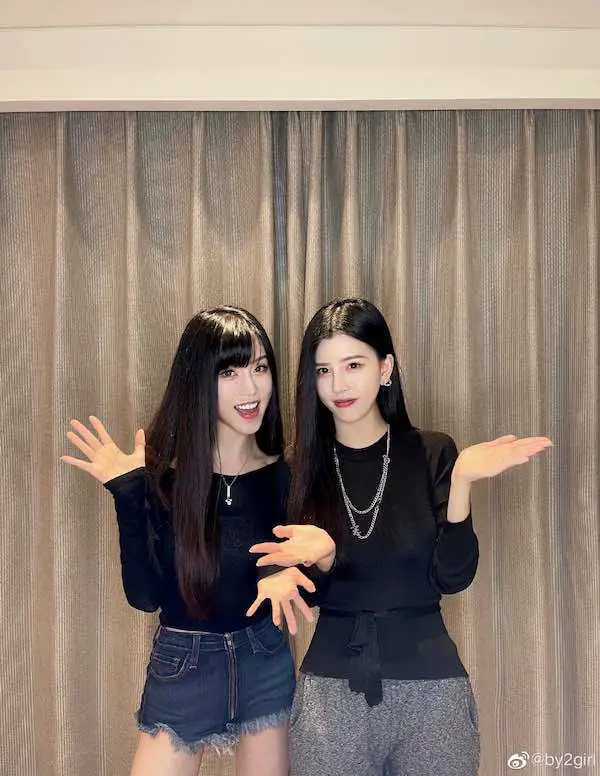 No updates about the defamation case were reported after that initial police report. However, on January 10, BY2's studio tagged Lee Jinglei and called her out for not following up with the police after they provided her with the police contact information.
They wrote: "It has been 21 days since Ms. Lee especially made it public asking for the police's contact information until now. However, the police still haven't received your call. Ms. Lee, who isn't in the mainland, please cooperate with the police to complete the criminal investigation and pursuit regarding your fabricated rumors and defamation case.

Justice might be late, but it will never be absent!
Salute to each people's police! Thank you for your protection and hard work!"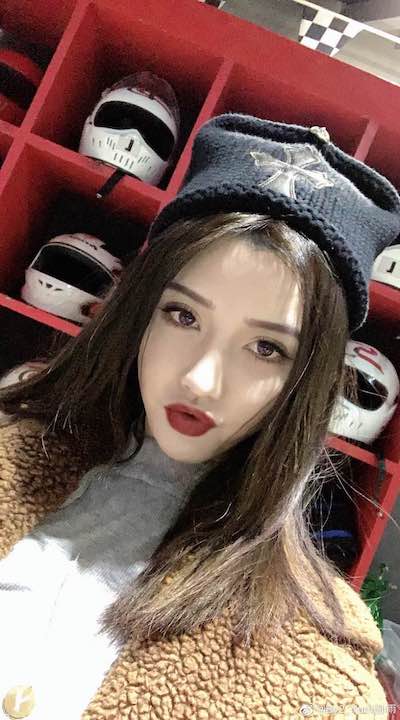 BY2 studio also revealed a private message they sent to Lee Jinglei through Weibo with the police's contact information on December 19, 2021. They explained after discussing it with the municipal police bureau, they don't want to publicly reveal their contact information to avoid having negative impact on their investigation. BY2 privately provided the police contact information along with the case number.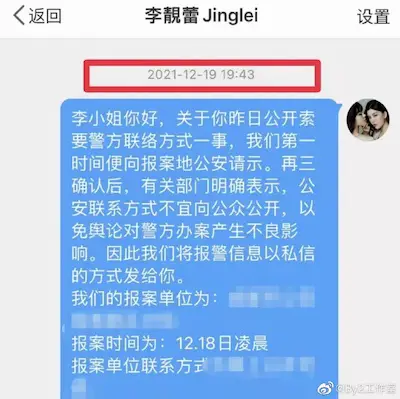 Yumi's friend, "007", commented on BY2 studio's post and tagged Lee Jinglei, saying, "Please give your contact information to her. She will submit it to the police. Thank you!"