Miss Hong Kong 2020 first runner up, Celina Harto (陳楨怡), was recently dragged into a cheating scandal when a netizen leaked news to the media that she is actually dating former TVB artist, Hinson Chou (周子揚). The netizen claims Celina Harto and Hinson Chou are in an underground relationship for a year and a half as she is reportedly in a four year relationship with her non-celebrity boyfriend, Andy.
According to the netizen, Celina Harto and Hinson Chou met through mutual friends before she joined the pageant. At the time, she was a designer and was said to be very "pure, pretty, and not in the industry yet". This person alleges they started dating after Hinson Chou "crazily pursued" Celina Harto. They would often go water-skiing and golfing together. During a Valentine's Day together, Celina Harto reportedly made a cake for Hinson Cheung and he gifted her with diamonds. The netizen also says Hinson Cheung had proposed to Celina Harto, but she is currently focused on her career so she doesn't want to get married yet and wants to keep their relationship low-key.
It's reported Hinson Cheung is still supportive of Celina Harto's wish to join the industry despite being scared off from being in the industry for so many years. He would often provide her with performance tips and be her chauffeur. He even gifted her a 5 digit professional camera to take pictures for social media. The netizen who leaked the news said their friends found it weird when Celina Harto announced her relationship with Andy, but didn't ask too much and just poked fun at Hinson Cheung being a "foolish soldier".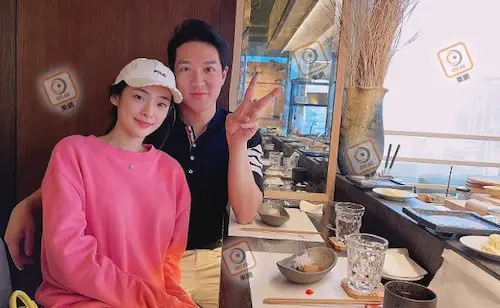 Hinson Cheung, who is 38 this year, was a TVB artist from 2011-2015. He is now the founder and CEO of SpokesPerson, which is said to be Hong Kong's first social media short video app. As Hinson Cheung has transitioned away the entertainment industry, he had initially rejected the media's questions about his relationship with Celina Harto. However, after reporters pursued him again, he revealed, "Before she joined the industry, we had already started dating. She told me she had already broke up with her boyfriend."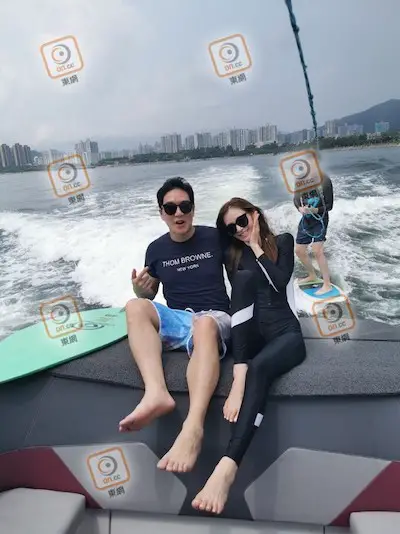 When reporters asked Hinson Cheung about Celina Harto mentioning her relationship with Andy was stable las July, he responded, "Every time I ask her this question, she would get mad, but I really like her. I will choose to trust her." Hinson Cheung defended Celina Harto on why she hasn't revealed the identity of her boyfriend as she has her reasons. He also revealed, "Dated for many years, we are very sweet, the relationship is very stable. No matter what, I will still continue supporting her."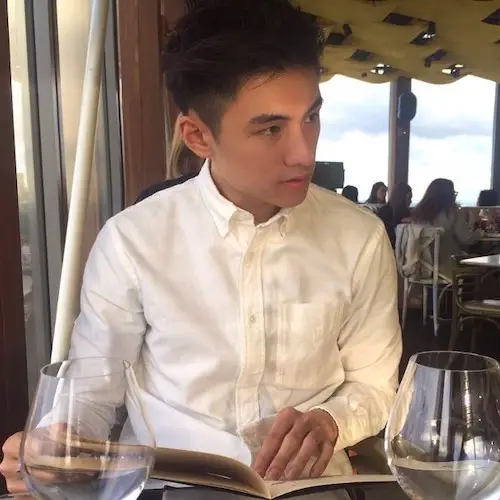 As for Celina Harto suspected of dating two men at the same time, Hinson Cheung said, "Thank you to the media for telling me I was an "invisible boyfriend" for a year and a half, but I am the official one!" Hinson Cheung also said he really values this relationship and hopes the public will give them space to develop further.
Celina Harto, who is currently in the mainland working, responded to the report, saying, "I am friends with Hinson Chou. Right now, I am focused and working hard on my career. I've always been low-key with relationships. Besides, it's not even true. I am not responding!"