Power hosting couple, Du Haitao (杜海濤) and Shen Mengchen (沈夢辰), have finally tied the knot after 9 years together. On February 17, the couple announced their marriage by posting their marriage certificate and the obligatory wedding photos in the white blouse against the red backdrop. This is a custom in China when couples get their marriage certificate at the civil office.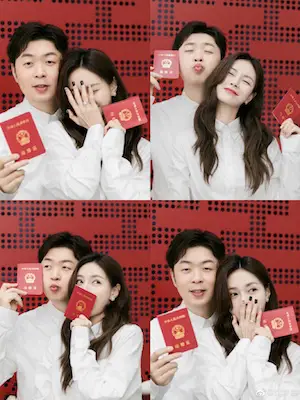 They posted at 6:13pm, which is Shen Mengchen's birthday on June 13. They also set up a flower arrangement showing 3,170 roses, which is the number of days Du Haitao and Shen Mengchen have been dating.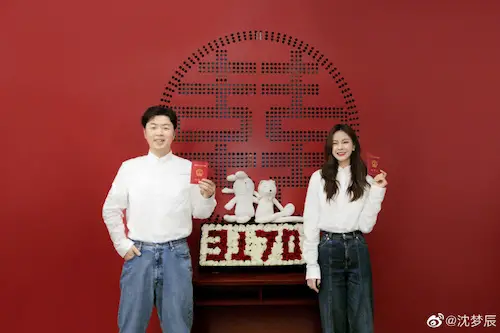 Du Haitao and Shen Mengchen's relationship was first revealed when they were spotted vacationing together in Korea back in 2014. Since then, they've been very public about their relationship and were often asked when they would be getting married.