Dilraba (迪丽热巴) and Allen Ren Jialun's (任嘉伦) new series, "The Blue Whisper" (与君初相识), premiered on March 17. In a trailer that was released earlier, Ren Jialun was exposed to be wearing a muscle suit for a water scene. Many netizens at the time criticized Ren Jialun for being "not very professional" for wearing the muscle suit and not training to get muscles. The director of the series, Grammy Chu Yui Pan" (朱锐斌), explained that because Ren Jialun's character, "Chang Yi", in the series is a merman and his tail is very big. Wearing the abs shirt would make it look more proportionate. Grammy Chu Yui Pan also clarified that Ren Jialun wasn't unprofessional and on the contrary, is very professional because wearing the abs shirt in the summer is a very painstaking thing.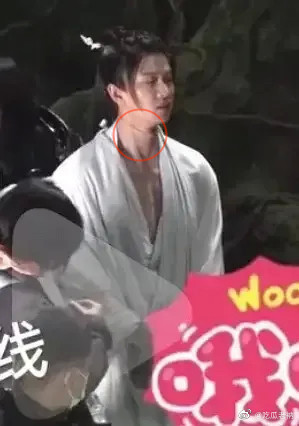 This is the second collaboration between Grammy Chui Yui Pan and Ren Jialun. He says he always hopes actors can present a different side to their performance. For this time, he said, "Jialun had some breakthroughs. When you watch this performance later on, everyone can see his performance, especially when he's performing at a certain stage in the beginning, it's that feeling of that condition from many of his previous series. The performance style is very different."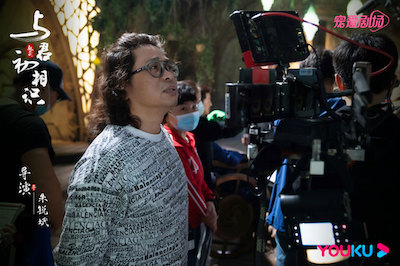 As for working with Dilraba, Grammy Chu Yui Pan revealed that prior to filming this series, he had a meal with her one time. She suddenly mentioned she was reading "The Blue Whisper" novel at the time. They started talking about it and got really excited that they didn't eat much. Grammy Chu Yui Pan then asked Dilraba if she was interested in filming the series, which led to their collaboration.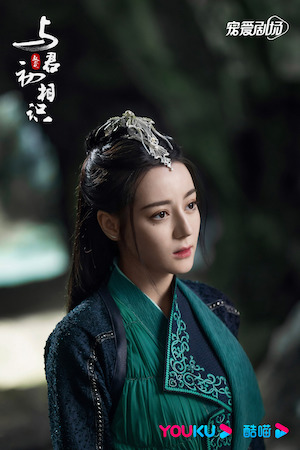 Grammy Chu Yui Pan also commented that Dilraba's performance was not only professional, but it brought him a lot of surprises. "Reba, needless to say, I was really surprised. There are several instances when I am filming her, I am easily brought into the series by her. In addition, watching her love scenes, I would unknowingly look at the monitor with tears falling down. Her condition, the way she is engrossed, I extremely admire it. She never leaves the scene. She stands around idly for every scene being filmed, looking to see what we're filming. She wants to understand what we're filming. I think this is rapport. Then when you talk about a lot of scenes with her, she can immediately comprehend it."