Following Barbie Hsu (徐熙媛) and Koo Jun-yup's marriage announcement on March 8, Koo Jun-yup flew to Taiwan on March 9 to undergo 10 days of quarantine and then another 7 days of self-health management. On March 27, KooJun-yup finally reunited with Barbie Hsu after 20+ years since their break up. The couple registered their marriage in Korea first in order for Koo Jun-yup to be able to enter Taiwan as a spouse.
On March 28, Barbie Hsu's manager released a statement revealing Barbie Hsu and Koo Jun-yup had already completed their marriage registration in Taiwan. They said, "Shi-yuan (Barbie Hsu) and Mr. Koo Jun-yup's Taiwanese marriage registration procedures were completed today. The marriage date is based on the Korean registration date, February 8."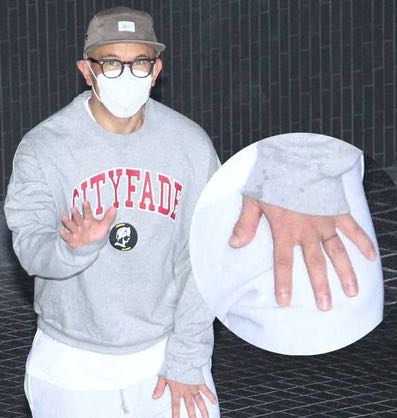 After the Taiwanese marriage registration news was reported, a netizen noticed Barbie Hsu's mother, Huang Chun-mei, had shut down her Facebook account. It's reported Barbie Hsu and her mother had a falling out over her daughter keeping the marriage news from her.