On March 28, rumors started going viral that Zanilia Zhao Liying (赵丽颖) was suspected of tax evasion. A post was going viral claiming Zanilia Zhao Liying was being investigated by the Shanghai tax bureau on suspicion for tax evasion by not properly reporting all her earnings. The screenshot said Zhao Liying's salary for the series, "Who is the Murderer (谁是凶手)", was actually 156 million RMB, but she failed to report this figure with the tax bureau. As a result, she had evaded paying taxes for 43.03 million RMB and 16.18 million RMB in other taxes. In addition to that, the screenshot stated Zhao Liying didn't report 191 million RMB in personal income from 2020 to 2021, evading 45.27 million RMB in taxes and 26.52 million RMB in other unpaid taxes.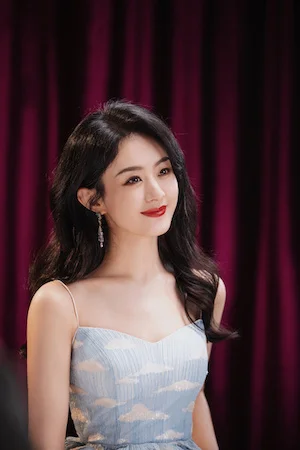 On March 29, Zhao Liying's studio responded that they had already enlisted a law firm to issue a statement saying the rumors are fabricated and people had made false comments against Zhao Liying that have caused serious negative impact. They have already filed a lawsuit against the perpetrators for defamation and will be taking legal action to pursue full legal responsibility.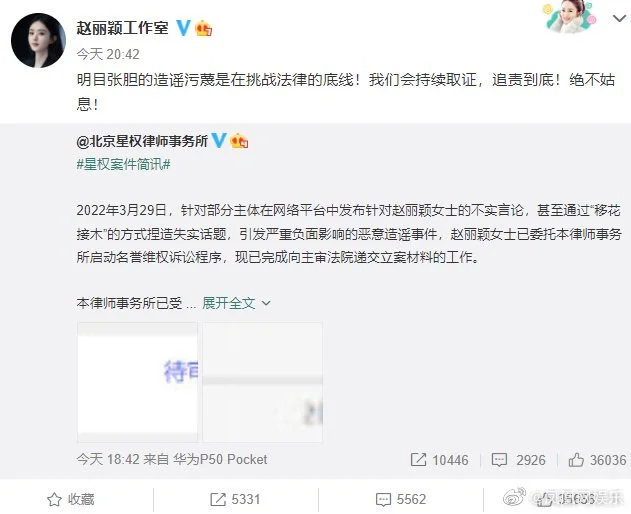 iFeng Entertainment reached out to the Shanghai tax bureau on the rumors and they said, "Everything is accurate according to the official website." There have been no official reports from the Shanghai tax bureau about investigating Zhao Liying. A netizen also pointed out that the information from the screenshot accusing Zhao Liying of tax evasion was copied from Zheng Shuang's (郑爽) tax evasion case; only the names and the drama name were switched out.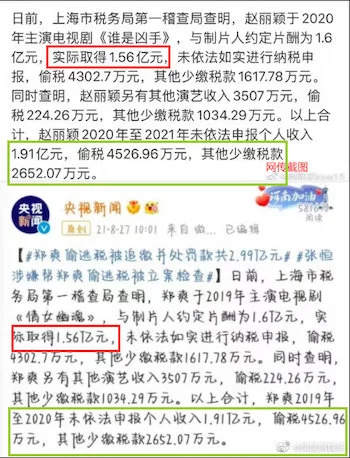 The official Weibo of "Who is the Murderer" also posted in defense of Zhao Liying, saying, "Be careful of what you say, creating rumors is illegal."
Tax evasion is a cancelable offense for entertainment workers in China. The government implemented new rules last year calling for the boycott of people working in the entertainment industry who are found guilty of tax evasion. Deng Lun was scrubbed from the Chinese internet over 2 weeks ago after he was found guilty of tax evasion.