After almost 3 years since filming wrapped, Yang Yang (杨洋) and Li Yitong's (李一桐) drama, "China Special Forces" (特战荣耀) will finally air on April 5. The series will be airing on all three major platforms, Tencent/WeTV, iQIYI, and YOUKU.
Yang Yang plays "Yan Poyue", who was born into a military family. Li Yitong plays "Ai Qianxue", the youngest electronic, information, and communication engineer in the army.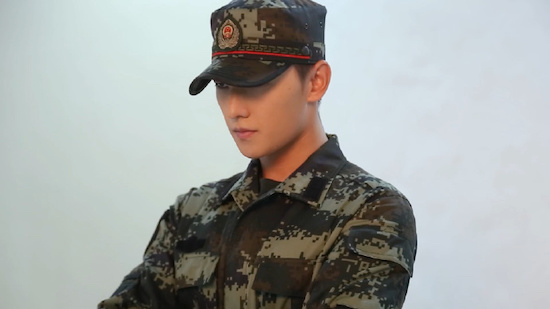 In order to prove himself to his father, "Yan Poyue" joins a unit in the PAP before he's due to take the gaokao. "Yan Poyue" achieves great results during training, however, the squadron captain, "Li Qiang", doesn't think highly of him. As a result, he gets assigned to the cooking class in the special ops unit. "Yan Poyue" still works hard in the cooking class, but is only focused on himself and ignores the greater collective. With his comrades help, he goes through the trials and tribulations and realizes the importance of a team and the spirit of collectivism.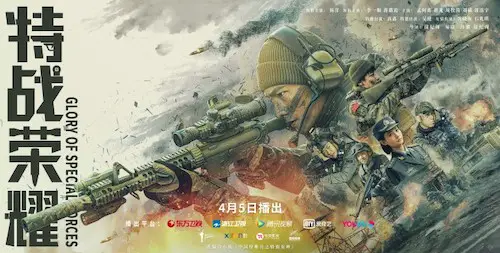 This series is special for Yang Yang as he studied dance at a military school and enlisted in the PLA in 2006 until he was approved to be discharged from service in 2009.