It was EXO's 10th year debut anniversary on April 8. It was also the end of Lay Zhang's (张艺兴) 10 year contract with SM Entertainment. While celebrating EXO's 10 year anniversary, Lay Zhang also revealed it was "time to say goodbye as an employee of SM.", in a post he wrote in English, Chinese, and Korean, on Twitter and Weibo.
In the Chinese version, Lay Zhang wrote, "In the blink of an eye, I was a child who just joined the company that turned into the 30 year old me today. The contract has been fulfilled through a 10+ year period. Fulfilled, but the friendship has always been there, the years of growing up together has always been there. I am very grateful and will always be grateful to the company that has always supported and helped me. To the EXO members that have accompanied me for over 10 years, understood me and always supported and loved me, the fans who care about me, friends, family, it's been hard, thank you. I will always remember April 8, 2012, the day I officially debuted as a member of EXO. I will always remember that tiny SM practice room that was filled with a few good years of the youth from me and my brothers. I will remember the excitement and anxiety from the first time I saw so many fans."
As for his future plans, Lay Zhang revealed he's currently exploring new ways with SM on moving forward to collaborate. In response to Lay Zhang's contract expiring, SM Entertainment told the Korean media: "The current contract has already expired. Currently discussing a new contract."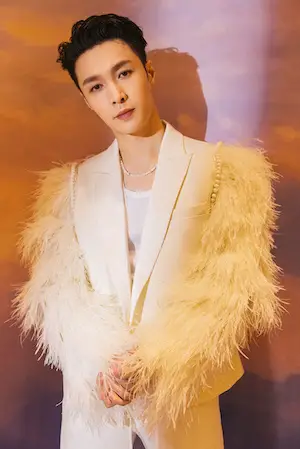 Lay Zhang had just released a new song "JIU", which means alcohol in Chinese. The beginning of the song contains past messages from EXO members to Lay Zhang. As part of this new chapter, Lay Zhang has also updated his Weibo account name from "Work hard, work hard, and work harder". to his name, Zhang Yixing.