TVB's currently airing series, "Barrack O'Karma 1968" (金宵大廈2), sparked international backlash over one if it's episodes for being racially discriminatory. In episode 7 titled, "The Helper Part 1", actress, Franchesca Wong (黃婉華), portrays a Filipina domestic worker, "Louise". Franchesca Wong was born in Hong Kong, but studied in Canada for her higher education before returning to work in Hong Kong and eventually became a stage actor.
Franchesca Wong claims she spent 3 months to learn Tagalog and Filipino style English from her family's Filipina domestic worker. While Franchesca Wong's portrayal was praised by most Hong Kong netizens for being authentic, it fell flat for local Filipinos who felt disrespected and voiced out that a Filipino person could've done the role. To top it off, there was a clip of Franchesca Wong applying sun tan lotion and make up on her face and body to darken her complexion for the role, which many have accused her of doing brownface.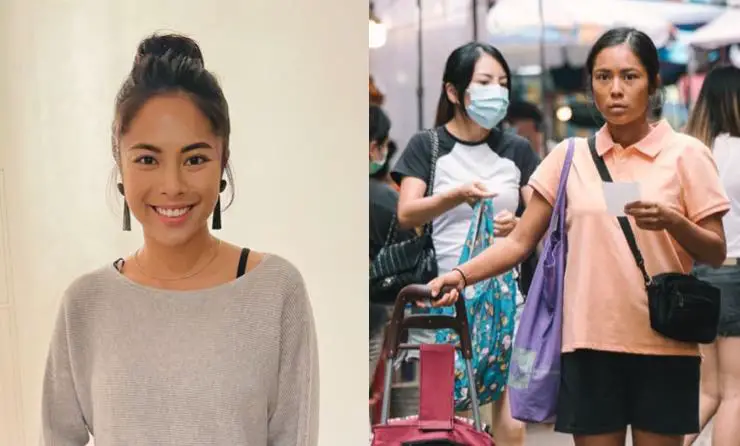 The news about Franchesca Wong doing brownface had reached international audiences and sparked a conversation on Twitter about Hong Kong's deep rooted racism.
In response to the criticism, TVB issued a statement saying Franchesca Wong "successfully portrayed the character of 'Louise' with her professional and superb acting skills." TVB also said, "The station emphasizes that it has no intention to express disrespect or discrimination against any nationality on any program. We also express our apologies to anyone who might have been affected by this matter."
Credit: hk01 (1, 2), Franchesca Wong IG