Fans are rejoicing as Zanilia Zhao Liying (赵丽颖 )and Kenny Lin Gengxin (林更新) are reuniting for a second collaboration. On May 24, Zhao Liying and Lin Gengxin were announced as the leads of a new costume drama, "The Legend of ShenLi" (与凤行). On May 25, the series released a teaser of Zhao Liying in different outfits.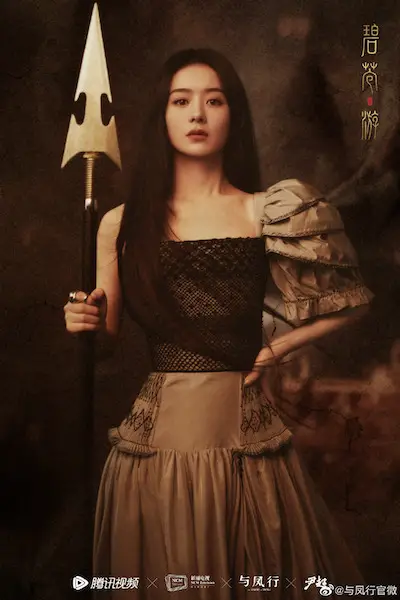 The series is adapted from famed author, Jiu Lu Fei Xiang. The series revolves around "Xingzhi" (played by Lin Gengxin), the last god prince in the world. It's rumored that "Xingzhi" has been living by himself in the heavens for tens of thousands of years. In the war between the immortals and demons, it's said he turned the tide by himself and his traces are hard to find.
As the "female prince" of the demon world born with a pearl, "Shen Li" (played by Zhao Liying), was set up for a political marriage on her 1,000th birthday. While she was on the road to escape her arranged marriage, "Shen Li" transforms to her original form of a phoenix, gets injured, and descends upon the human world. Injured and in a coma, a vendor treats "Shen Li" as a fat chicken, so her feathers are plucked and she gets locked in a cage. Once she wakes up, "Shen Li" falls to her knees after finding out about her predicament. A handsome man passes by and stares at "Shen Li" in the cage for a long time. He smiles and says, "I want this one." Their lives become closely intertwined from an accidental transaction.
Since their first collaboration in the 2017 series, "Princess Agents" (特工皇妃楚乔传), fans have been asking for a sequel due to the cliffhanger ending. The sequel is unlikely to happen due to plagiarism accusations and lawsuits against the source material and the series.