INTO1 member, Rikimaru, took a hiatus from the group since August 2021 after suffering from a back injury. He returned to Japan to nurse his injury after getting surgery. After 9 months from being away, Rikimaru finally returned to the group.

On May 24, Rikimaru posted pictures of himself in an airplane and said, "I have returned!". Rikimaru was met with warm welcome back comments from his INTO1 members.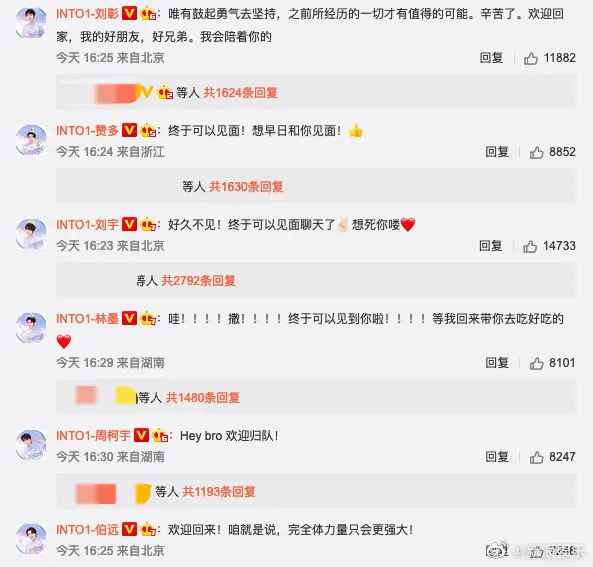 On May 25, Rikimaru also shared a vlog of his time while in quarantine. Rikimaru showed that he has been studying Chinese. Sharp-eyed netizens noticed a phrase on his Chinese studying notebook that trended: "I am tired of INTO1".