Chinese actor, Vin Zhang Binbin (张彬彬) has left his management company, Jaywalk Studio, after 10 years. On the morning of July 12, Zhang Binbin thanked and bid farewell to Jaywalk Studio for supporting him and cultivating him. Zhang Binbin said it was time for him to venture out. He also said he would often come back to visit Jaywalk.
Jaywalk Studio left a comment on Zhang Binbin's with well wishes and welcomed him to come and visit them often.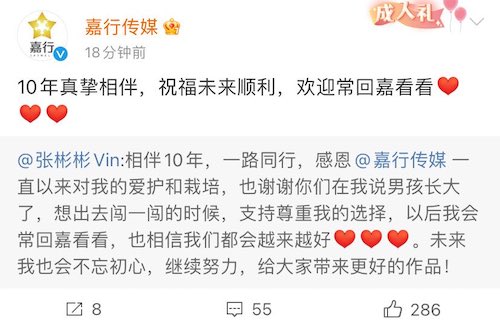 A day after Zhang Binbin revealed his departure from Jaywalk, Zhang Binbin established his own studio.