Phoebe Huang (黃嘉千) and Christopher Downs (夏克立), the parents of "Where Are We Going, Dad S3", alum, Kyana Poppy Downs, are in the midst of a nasty divorce battle. On July 6, Taiwanese media reported the couple are getting a divorce after 16 years of marriage. A civil worker reportedly saw there was a docket with Phoebe Huang and Christopher Downs' names for a divorce litigation, which means they are going to court.
They share 12 year old daughter, Kayana Poppy Downs, referred to as Xiatian in Chinese, who grew popular after appearing on the third season of the variety show.
The divorce news was confirmed by Phoebe Huang's manager, who issued a statement on the same day. It came as a shock as they were seen as a model couple. However, Phoebe Huang had revealed at a 2019 Christian worship event that her marriage was once in a very serious situation that resulted in Christopher Downs leaving home for a month. Phoebe Huang recounted she knelt on the ground, prayed, and cried the night Christopher Downs left. However, she said she also saw Christopher Downs crying that night and realized how she has hurt him and her fear of him seeing her problems. When Christopher Downs returned home, Phoebe Huang said she learned how to communicate and be honest.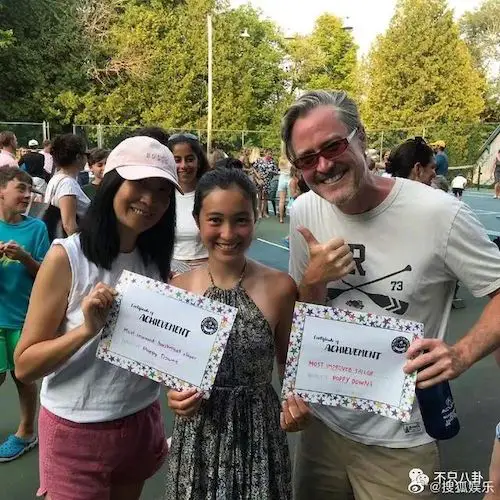 Christopher Downs, who is a Canadian native, had relocated back to Vancouver for some time now. On July 12, Taiwanese tabloid, Mirror Media, reported Phoebe Huang had allegedly called the police in Canada last December. The report claimed Phoebe Huang alleged Christopher Downs assaulted her and had red marks on her neck. It was treated as a domestic violence case by the local police.
On January 22, Christopher Downs reportedly filed for divorce in Canada, which is said to be in progress. On March 9, Phoebe Huang, who was still in Canada at the time, had hired a Taiwanese lawyer to start divorce proceedings.