On August 10, infamous gossip blogger, Jiang Xiaoyan (江小宴), known for using clickbait headlines and previews, said he was going to expose a celebrity with over 30 million followers at 5pm CST on August 11. Then he changed it and said the celebrity had over 50 million followers and the surname "Yang".
His post painted the target to Yang Yang who fit the profile the most. However, Jiang Xiaoyan issued another post and said it was not Yang Yang, which led people to circle back to the obvious remaining choices, Yang Zi, Angelababy (Yang Ying), and Yang Mi.
When he finally revealed the clip, he said it was a video of actor, Liu Xueyi, (刘学义) feeding cake to Yang Zi (杨紫), on his birthday. He also claims that he previously saw Liu Xueyi visit Yang Zi's home late at night and said he squatted there around 2am and still didn't see him leave her home.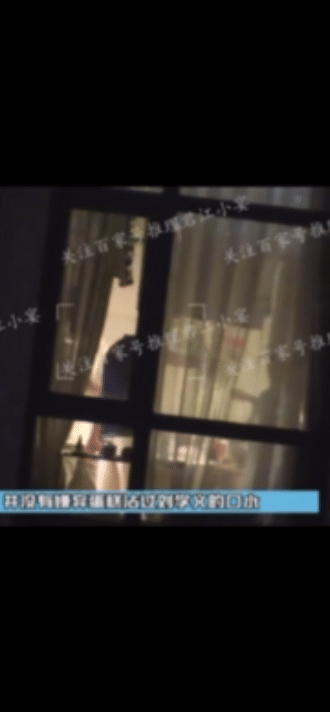 Yang Zi addressed the rumors shortly after and said, "Xueyi and I have been good friends for over 10 years. It was his birthday and a bunch of us were celebrating together. I went around 8 something and because there was filming the next day, it ended around 11. As for the cake, we ate our own. We didn't eat from the same cake. He passed it over to me and asked if this flavor tasted bad. I said yes. He didn't feed me. It was just a simple friend's birthday gathering. Don't want it to be anymore complicated. Let it end here, continue filming dramas."
Liu Xueyi also followed up with his own post, saying, "Everyone came over to celebrate my birthday and yet it can cause an incident like this to happen. I didn't feed cake. Such a small piece of cake, I ate the whole piece by myself in one bite. Have to buy a better tasting cake next time."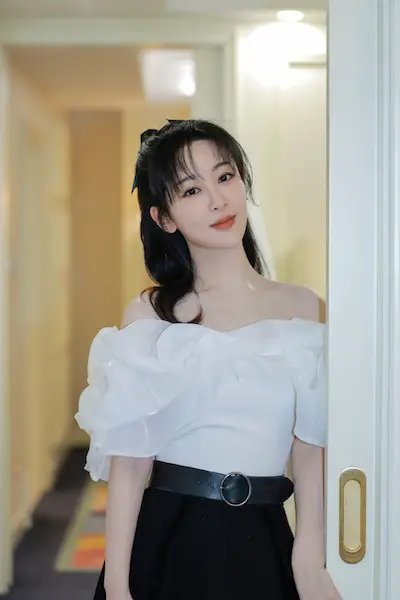 Following Liu Xueyi's post, Yang Zi updated another post showing chat screenshots with her 2 friends, her sister, and Liu Xueyi, who were all at the birthday celebration on June 5. In the screenshots, one of Yang Zi's friend said she left her home with Liu Xueyi and the other friend around 12 something in the morning. In the comments section, Yang Zi said her sister is living with her while she's filming on location and that they're together everyday. Liu Xueyi also left a comment saying the next time they drink, he'll try to be less noisy. Yang Zi responded saying they will have even more get togethers in the future, continue being loud, and "friendship forever".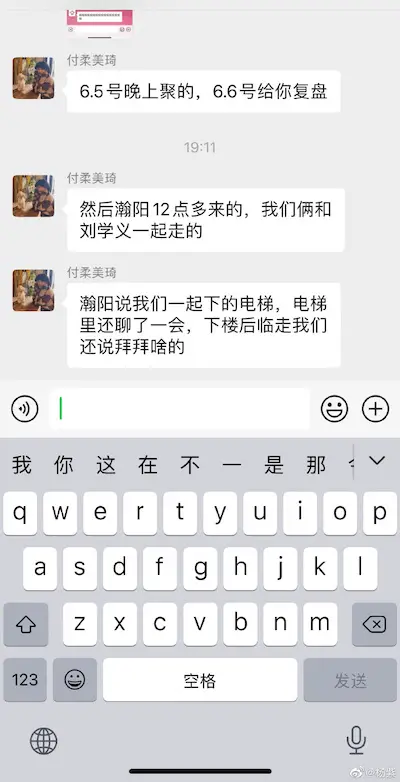 Liu Xueyi has been linked to Zhang Yuxi on several occasions, but they have denied they were dating.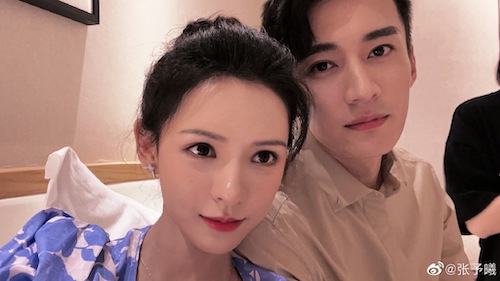 Credit: Weibo (1, 2, 3, 4, 5, 6, 7, 8)