Content Warning: The following content may contain verbal and/or visual references to suicide and/or self harm. If you or someone you know is suicidal, please seek assistance with your local suicide intervention group:
https://www.opencounseling.com/suicide-hotlines
Fiona Sit (薛凱琪) was recently a guest on Wong Cho Lam's (王祖藍) show, "Cho Lam is My Sis" (有個閨密叫祖藍), and revealed they have been friends for over 18 years. They talked about Fiona Sit's love life in which she revealed she was in 4 relationships since she joined the entertainment industry. In two relationships, one lasted 2 years and the other lasted 1 year. However, she has never gone public with any of the relationships.
In the early part of her career, Fiona Sit was plagued with emotional disorders. There was a period of time when she would cry uncontrollably. At the lowest point in her life, she was suffering from extreme depression. Fiona Sit would often have thoughts about committing suicide. There was a time when she was about to take her own life, she called Khalil Fong (方大同) and said, "I want to die tonight. Can you tell me not to die?" Khalil Fong then calmly and patiently discussed the reasons for committing suicide and cheered her up. He successfully convinced her not to do it that night. Fiona Sit said about Khalil Fong, "Khalil Fong is a very rational person. He helped me a lot that night."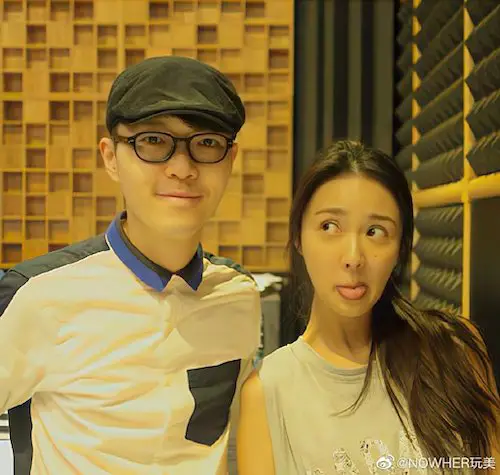 Afterwards, Khalil Fong stayed by Fiona Sit while she recovered from depression. Not only did Khalil Fong teach Fiona Sit how to write songs, he has composed a lot of songs for her as well. In return, Fiona Sit's song, "Better Me", was a gift to her and Khalil Fong.