Jin Chen (金晨) and Wang Anyu's (王安宇) upcoming drama, "Falling Into You" (炽道), released its first trailer today on August 15. The drama is an adaptation of the novel of the same name by author, Twentine. The storyline revolves around an assistant track and field coach, "Luo Na" (Jin Chen), that discovers the potential of a rising high jump track and field athlete, "Duan Yucheng" (Wang Anyu). The two work together and pursue their dreams on the field and develop a romance.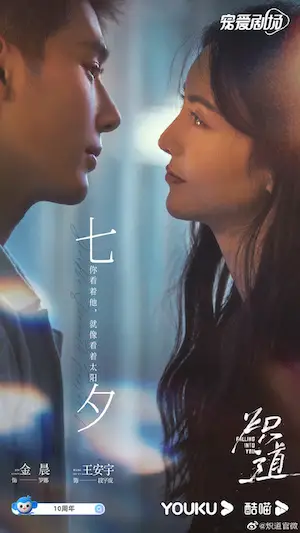 While the trailer focused more aesthetics and storyline in the first 80 seconds, the kiss scenes starts at 01:28 and the steamy action scenes come in at 01:30.
This is Jin Chen and Wang Anyu's first drama together.