The leads of iQIYI's hit series, "Love Between Fairy and Devil" (苍兰诀), Dylan Wang (王鹤棣) and Esther Yu (虞书欣), had a last minute livestream on August 15 requested by fans. While the two seem to get along very well in the BTS clips, social media interactions and more, they had a slight argument over a difference in opinion on their characters during the livestream.
It started when Esther Yu first said, "Anyways, I think 'Dongfang Qingcang' is the type of husband that likes to get mad. 'Orchird' is the wife by his side that mediates the arguments." Dylan Wang responded back, "No, you often add on again and again. I originally thought we could be okay and live well. In the end, you had a problem again, you got emotional again, and in the end, both of us started to quarrel again."
The ensuing conversation went like this:
Esther Yu: So you're saying I am dramatic (meddlesome)?
Dylan Wang: I didn't say that. You said it yourself.
Esther Yu: If I'm not dramatic/meddlesome, how do I continue portraying this storyline?
Dylan Wang: You have a point. So it's 'Orchid's fault, not your fault.
Esther Yu: You can't say it's 'Orchid's' fault either, alright? So you think it's 'Orchid' being dramatic all day long, right?
Dylan Wang: No, no…
They go back and forth on a scene and at the end, Esther Yu goes, "Fine, fine, you're the best, okay? YOU'RE THE BEST! YOU'RE THE BEST!" Dylan Wang keeps on adding fuel to the fire while Esther Yu shouts, "YOU'RE THE BEST!".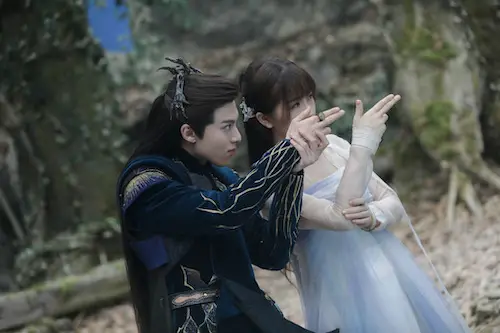 There's a few seconds of awkward silence and Dylan Wang breaks the silence saying Esther Yu is thinking of how to retort back. However, Esther Yu says, "I'm definitely not. I always remember this is a livestream." Dylan Wang responds, "Look, you have these distractions and you can't have a serious discussion with me about the storyline." Esther Yu tells him that they each have their own thoughts. The awkward silence continues for a bit while the two of them are just staring into the screen.
Dylan Wang tries to break the ice again by saying someone left a comment for her to speak in Sichuanese dialect, which Esther Yu said she already spoke it today. It gets silent and awkward again while Dylan Wang is trying to get Esther Yu to talk.
Dylan Wang: Say something, friend.
Esther Yu: Say what, I am trying really hard to get through the last 10 minutes of the stream.
Dylan Wang: If you don't speak now, everyone will blame me for getting you mad just now.
Esther Yu: In any case, whatever you say is right.
Dylan Wang: Fine, I was wrong, okay?
Esther Yu: I was wrong. I was wrong. I was wrong.
Dylan Wang: I was wrong. I was wrong.
Esther Yu: Don't apologize to me.
Dylan Wang and Esther Yu: I was wrong. I was wrong. I was wrong.
Dylan Wang: I was wrong, okay?
Esther Yu: We're live right now and arguing. What to do?
Dylan Wang: Just say two sentences properly. Don't be like this. It'll seem like I made you mad earlier.
Esther Yu: I am actually a very authentic person. There's no way for me to pretend like I am happy.
Dylan Wang: Don't be like this. Be more magnanimous.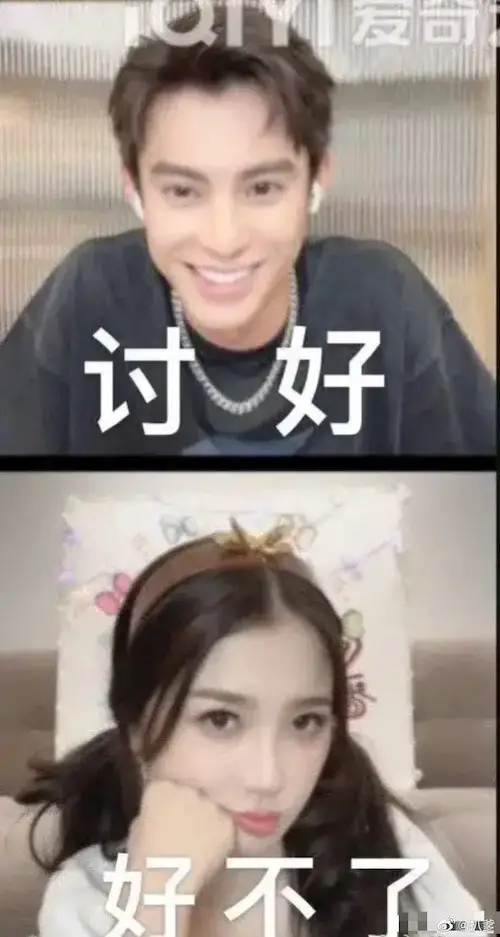 With the last minute of the live, Dylan Wang focuses on the scene showing on screen, which is of a younger "Orchid", and says she's so cute and said it's no wonder she's even cuter when she's an adult. Esther Yu says thanks and then says, "The staff says not to argue anymore. The stream is about to end. Why don't we say goodbye now?" Esther Yu waves bye, while Dylan Wang says, "Really can't wait, friend?". She says yes. However, while Dylan Wang is saying bye and pretends to leave by moving off-screen, Esther Yu has already turned off her live. He comes back on screen and says bye one last time.
The awkward interaction led to the hashtag, "Wang Hedi Esther Yu arguing" to trend at the #1 spot on Weibo and several other related hashtags about the livestream. This led fans speculating if their CP is okay. The producer of the show commented on Dylan Wang and Esther Yu's squabble on the livestream, saying, "Watch more of the BTS clips. People familiar with them knows they often bicker and then quickly reconcile. Don't worry."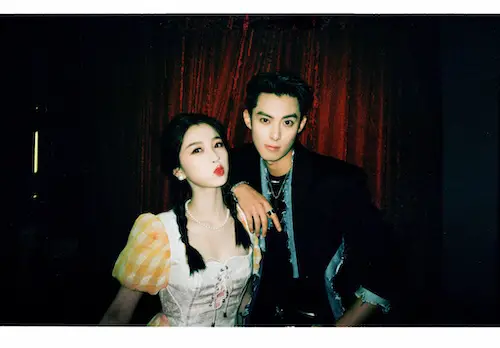 The producer also responded to a comment that said, "Please say if [he] coaxed [her already". He assured them, "Already coaxed."