Italian luxury brand, Bulgari, held an event for its "Eden, The Garden of Wonders" collection in Shanghai on August 24. The event invited many of the brands ambassadors including Chen Kun, Shu Qi, Zhang Ziyi, Tong Liya, Qin Hailu, Yang Yang, Leo Wu Lei, Zhao Lusi, Wang Likun, and more to showcase the latest collection.
However, the talk of the night was the reunion of one of C-ent's favorite on-screen CP at the moment, Leo Wu Lei (吴磊) and Zhao Lusi (赵露思), who starred in the popular series, "Love Like the Galaxy" (星汉灿烂•月升沧海). While there was no official interaction between them, Leo Wu and Zhao Lusi were seated near each other with the group president of the LVMH Greater China region, Andrew Wu, and his wife, sitting in between them.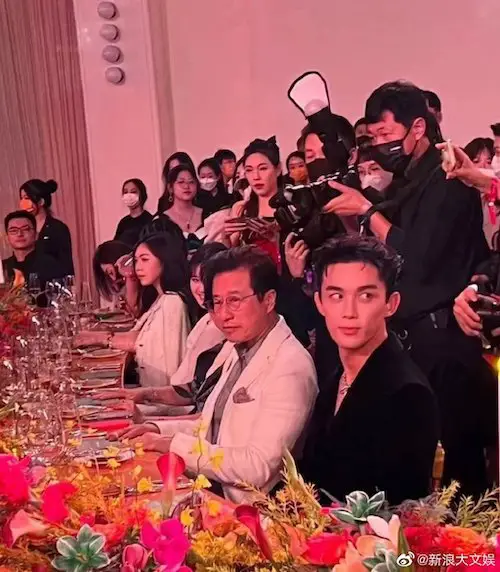 The CP fans have been waiting for finally happened when a fan captured the moment Leo Wu was seen leaving the event and stopped by Zhao Lusi to say goodbye. In response, Zhao Lusi is seen waving bye to Leo Wu Lei.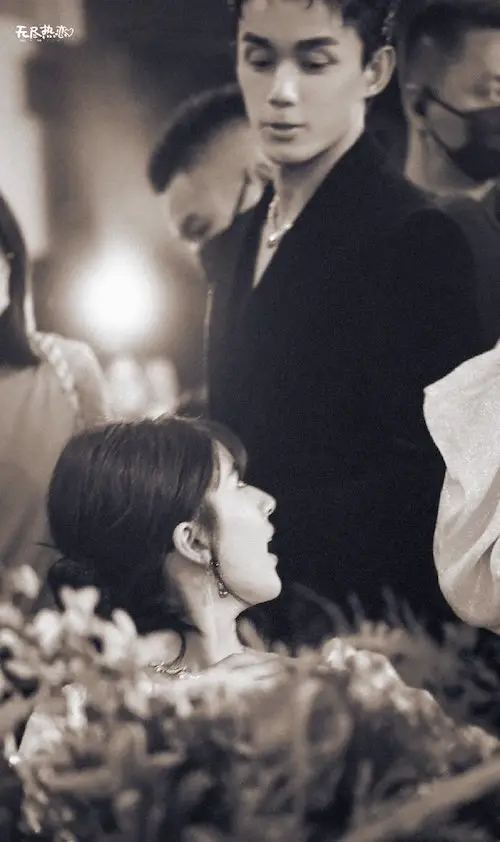 This short moment immediately trended at the top of Weibo on August 24 with the hashtag, "Zhao Lusi waves to say goodbye to Wu Lei" and still continued into the next day.

The couple's real CP name, "吴露可逃" (wú lù kě táo), which uses the Wu and Lu from their respective names, is a play on the idiom, "无路可逃", meaning, "no escape" or "no way out", was also trending.
In addition, the original poster of the two pictures, "无尽热恋", was even trending on Weibo.