On August 27, the wife of Chinese actor, Wang Dong, uploaded a surveillance video of him abusing her, hurling expletives, and threatening to kill her. She tagged him in the video and added the hashtag, "domestic violence". In the beginning of the video, Wang Dong is seen jumping onto the bed and heard hitting his wife and cursing, "f*ck your mother", at her.
He keeps cursing and he eventually goes to retrieve a wooden piece from the baby crib to continue attacking her. When he returns, he continues to curse and say, "I'm going to kill you", but eventually drops his weapon of choice.
Wang Dong's wife included a caption in the video saying she didn't fight back this time as she was on the first day of her period and was had extreme menstrual cramps. When he leaves the room, his wife calls the police. Once he returns, he discovers her phone and asks what she is doing with it.
Later on, Wang Dong gets rough with his wife again and is squeezing her face and later chokes her. He is repeatedly saying this while his hand is around her neck, "What do you want to do?! Do you want to die together?! You want to die together, right?! Is that it?!" Wang Dong's wife said he left the room when the police came knocking on the door.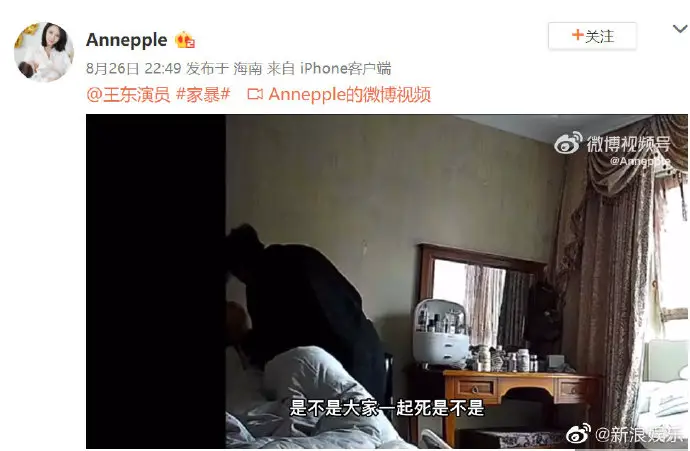 In the next captions, she said when they returned from the police station, he continued hitting her at an angle where the camera couldn't capture it. She said she was beaten to the floor until she fainted. His wife said she scratched him while she struggled to escape from his grasp. She also said she used her last bit of energy and ran to the neighbor for help.
Next, his wife shows pictures of her head injuries that were taken by the police. She said he beat her twice that day and one had short term memory loss from the attacks. She also said her hair no longer grows in the injured spots.
At the end, she shows several pictures where she claims Wang Dong beat her while she was 7 months pregnant. As there were no surveillance cameras at the time, she said he doesn't admit to beating her.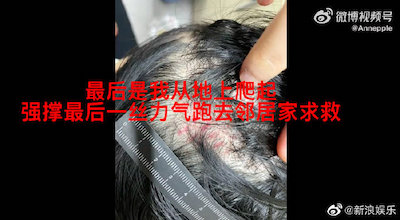 Wang Dong apologizes for "extreme behavior"
Wang Dong responded to the claims, saying, "I apologize to everyone for taking up public resources and I must also apologize for my extreme behavior at the time. However, I am finally free now and will no longer be tormented and threatened. I once had expectations in life, tried hard before, tolerated before. Suffocating control is not a normal relationship between husband and wife. However, I really want to say, this is not the complete picture and truth of the situation. I've already entrusted a lawyer to handle the relevant matters. Please give us some personal space. Sorry for bothering everyone."
Absentee father
Back in April of this year, his wife had publicly called out Wang Dong for disappearing for months and not contacting her and their daughter, Cindy. She plead with him to give her a call or send a text even if he's busy. His wife had once revealed to a netizen that in the 6 months Cindy was born, Wang Dong had disappeared 3 times already.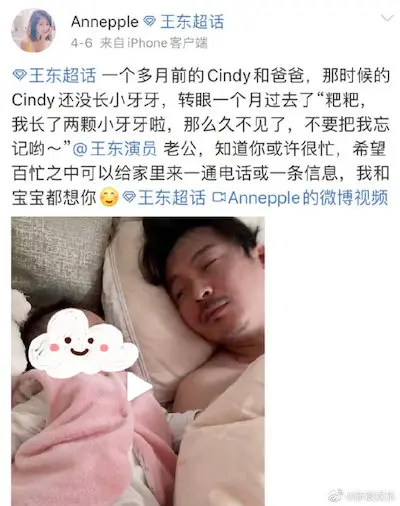 In addition to the abuse, netizens found Wang Dong's wife's previous reply to a netizen that said, "I hooked up with your husband before." His wife's response was, "I know. When I was pregnant, right?".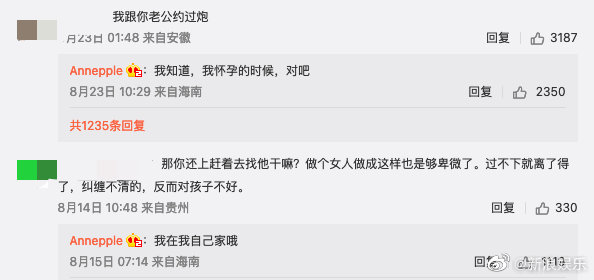 They also discovered his wife's January 2022 post in which reportedly shows a screenshot of Wang Dong asking his second ex-wife and manager, Wang Xiaoxi (王小溪), the highest amount of child support he would have to pay his third and current wife.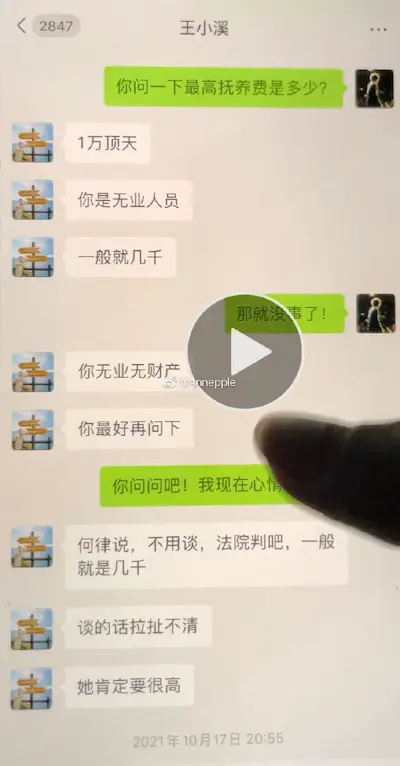 Wang Dong, who is 44 this year, is 16 years his wife's senior. He mostly plays supporting roles and has been in a lot of major series such as, "Diamond Lover", "Addicted", "Princess Agents", "Meteor Garden 2018", "The Longest Day in Chang'an", "Word of Honor", "You Are My Glory", "Hello, the Sharpshooter", and more.