Meng Meiqi's (孟美岐) career and reputation took a bit of a nosedive since her scandal from last October when it was revealed her boyfriend at the time and music producer, Chen Lingtao (陈令韬), already had a girlfriend when they were dating. Chen Lingtao's girlfriend accused Meng Meiqi being the third party that came between their relationship. Meng Meiqi denied being the third party and said she confirmed with Chen Lingtao that he was single. Chen Lingtao also denied the accusations Meng Meiqi was a third party.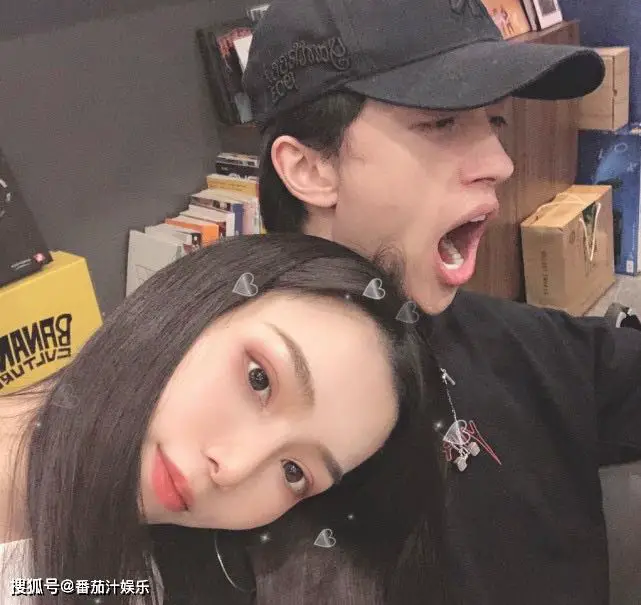 The scandal eventually died down and Meng Meiqi resumed working. However, on August 27, Chen Lingtao triggered the topic again when he responded to a netizen's comment that said, "Can you face your ex-girlfriend? Deceived her, ruined her reputation, her commercial value dropped, and practically ruined her, probably made her live the last 10 years of her life in the abyss."
Chen Lingtao's response to them was, "What you see is only what you see. I didn't deceive her. All the material damage I caused her, I will use my entire life's hard work to fill it up."
Meng Meiqi's official Weibo account responded to Chen Lingto's trending hashtag that he never deceived her, saying, "What do you mean no deception? Were you mute when you and your ex-girlfriend still had lingering feelings after breaking up? Don't tell me it was a dog who said they broke up cleanly with their ex-girlfriend? When you were exposed for deceiving both sides, then you threatened to commit suicide. Is this your responsibility? Don't mention anything about trying to make it up, be less of a fraud and a disgusting person adding drama, that is what this scumbag ex should make up for! Talking about inconsistencies all day long, a load of crap, really has 'some talent'. Lastly, hope all girls stay far away from scumbags!"
Chen Lingtao says he will take all the blame
Chen Lingtao continued to add fuel to the fire by responding, "If this way is better for everyone, then everything is my fault. I also hope all the disputes and quarreling end here." He also included a link to a song called, "Scumbag" (渣).

Meng Meiqi's official Weibo account clapped back with a 7:22 audio recording of Meng Meiqi and Chen Lingtao's phone call that happened last year after Chen Lingtao "rose from the dead". They also reiterated they already clarified Meng Meiqi didn't know he had a girlfriend and that she wasn't a third party.
In the audio recording, Chen Lingtao admits that he never told Meng Meiqi he had a girlfriend at the time. He justifies not telling her because he didn't know whether Meng Meiqi had a boyfriend or not, she didn't tell him if she did, which she says she didn't, and because he didn't ask either. Meng Meiqi tells him even if she did have a boyfriend at the time, the same thing would've happened. Chen Lingtao explains he was prepared to tell her "that" day, but something happened, which he didn't elaborate, made him not do it. Meng Meiqi makes it clear to Chen Lingtao that she was never a third party and now everyone is labeling her as the third party who came between his relationship. Chen Lingtao tries to justify his cheating by saying no one is married. Meng Meiqi asks him what does it matter if they're married or not. He says, it doesn't involve the "thing".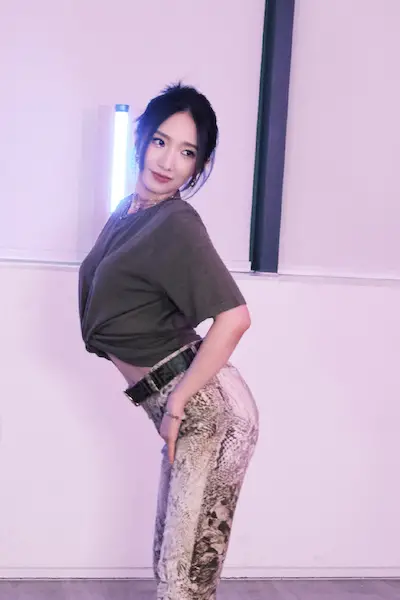 Meng Meiqi says she has lost everything and Chen Lingtao says he would help her get it back with his "hard work, whether it takes 1 year, 2, years, 3 years…all for you." She explains to Chen Lingtao that his post about killing himself would mean he admits to their relationship in which Meng Meiqi was the third party. Chen Lingtao asks why she cares about what others think and that he didn't admit to it. Meng Mieqi explains to him that it doesn't matter whether he admits to it or not: "It's because of them that I don't have anything anymore. Everyone is blaming me. Everyone is saying I should be sorry to them. What the f*ck did I do wrong?"
Chen Lingtao apologizes and admits it's his fault. Meng Meiqi says she doesn't blame him anymore. At the end, she says she wanted to cry when fans were calling out her name at the airport.