Content Warning: The following content may contain verbal and/or visual references to suicide and/or self harm. If you or someone you know is suicidal, please seek assistance with your local suicide intervention group:
https://www.opencounseling.com/suicide-hotlines
After being outed by his ex-girlfriend for cheating on her with Meng Meiqi (孟美岐), music producer, Chen Lingtao (陈令韬), wrote a long post that seemed like a suicide note. There were rumors that Chen Lingtao had swallowed two sleeping pills in an attempt to commit suicide. However, four days later, Chen Lingtao updated once again that he was okay.
Chen Lingtao's post started off with him thanking the Beijing police, hospital workers, and some family members for "giving him a second life". Secondly, he apologized to his ex-girlfriend and Meng Meiqi for all the trouble and negative impact they received. He explained that due to work and finances, their break up was dragged out for a very long time. Hence, all that was happening wasn't told to Meng Meiqi. Chen Lingtao also denied Meng Meiqi being the third party in his relationship.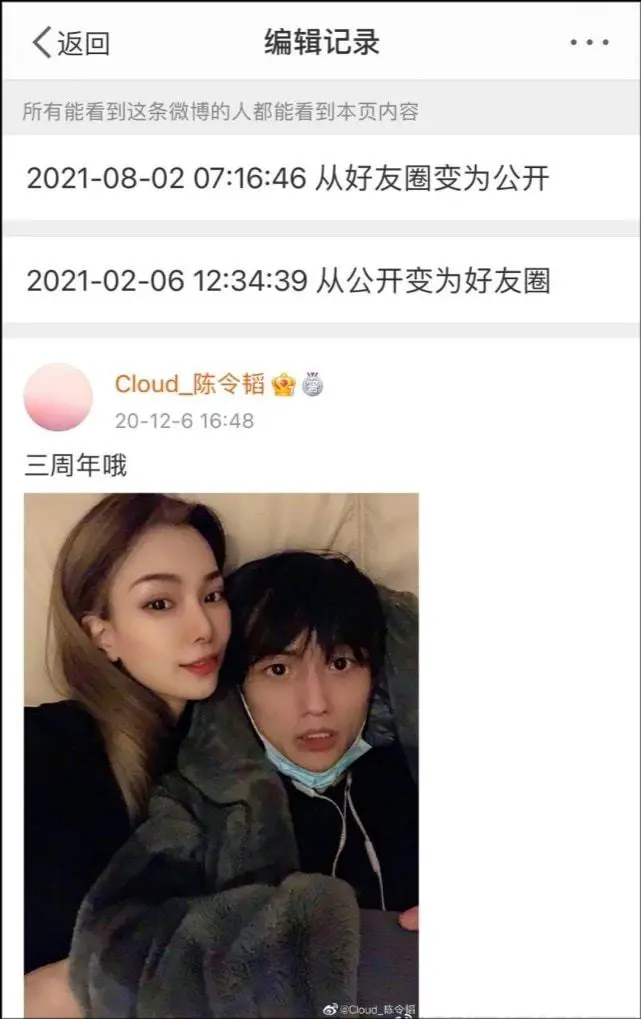 Chen Lingtao ended his note saying he will continue to and uplift himself. Netizens weren't buying his story and criticized him over the rumors he tried to commit suicide with two sleeping pills. They were also not convinced that Meng Meiqi wasn't a third party in their relationship after Meng Meiqi said she confirmed Chen Lingtao was single andanother woman made similar claims about her relationship.
While there doesn't seem to be any official action taken to blacklist Meng Meiqi at the moment with the government's ongoing "Qinglang" campaign, netizens noticed she was edited out from the October 30 episode of "Born to Dance", where she is a regular cast member.