Many netizens have showed their support for Crystal Zhang Tianai (张天爱) since exposing Xu Kaicheng (徐开骋) for being a "repeat cheater". Xu Kaicheng has become a meme and has netizens bringing up the Ross Geller reference from friends, "We were on a break!", when he claimed his drunken hookup happened after their first breakup.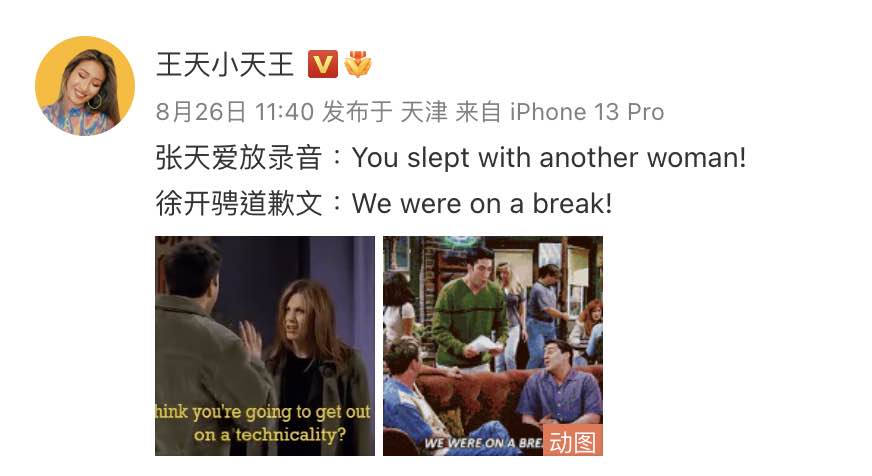 Crystal Zhang Tianai's co-star from the 2015 series, "Go Princess Go (太子妃升职记)", Jiang Qilin, had left a comment on her video post, saying she had once said she was very happy and even wanted to get married and have kids with Xu Kaicheng.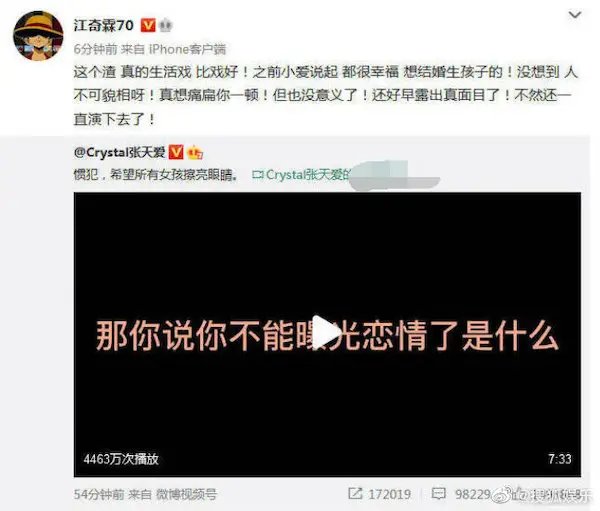 Crystal Zhang Tianai and Xu Kaicheng's appearance at the 2022 Weibo Movie Night ceremony on August 14 was also brought up again. Xu Kaicheng attended the event with the cast of his movie, "Born to Fly" (长空之王), starring Wang Yibo and Zhou Dongyu.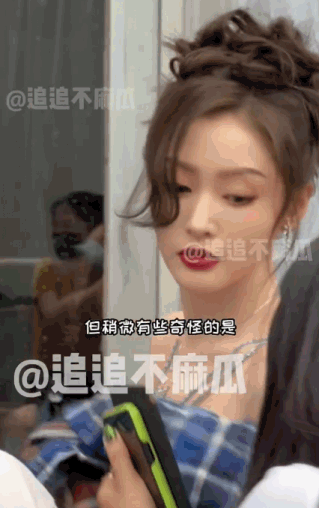 After the scandal was exposed, clips of Crystal Zhang wiping her tears when she saw Xu Kaicheng on the red carpet at the event started circulating. This is reportedly their first time seeing each other publicly since their breakup in July. Crystal Zhang was said to be crying on the side and finally controlled her emotions when she had to walk the red carpet.