One of this summer's highly rated historical drama, "Love Like the Galaxy" (星汉灿烂·月升沧海), just finished airing on August 30. A celebration banquet was held on August 30 with the cast and crew. Much of the main cast such as Leo Wu Lei (吴磊), Zhao Lusi (赵露思), Guo Tao, Zeng Li, Li Yunrui, Yu Chengen, Peng Yang, and more.
The production team didn't fail to feed "candy" to fans as they had the "YiShang CP" or the real life CP name, "吴露可逃" (wú lù kě táo)" CP aka "No Escape" CP, take pictures together.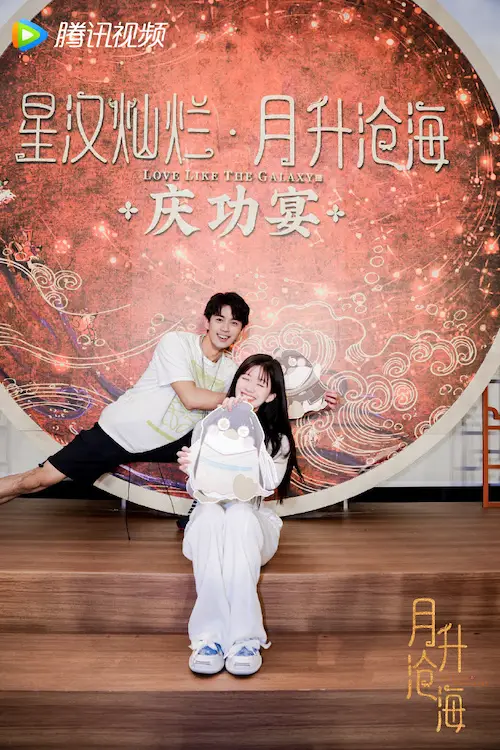 Prior to the banquet, Zhao Lusi had received a fan gift of a "YiShang" CP card while she was en route to the celebration.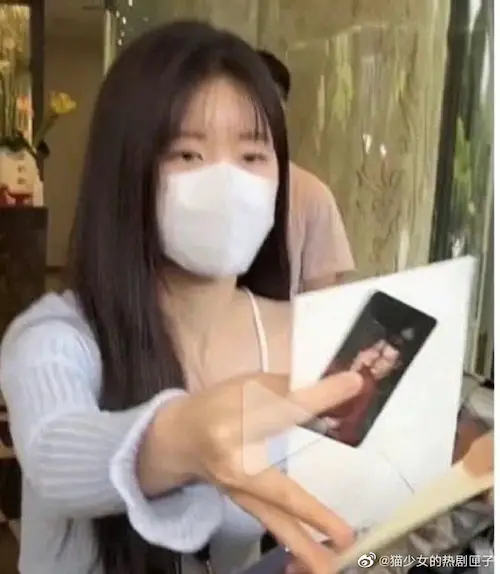 On August 31, the hashtag, "Reluctant to part with 吴露可逃" (wú lù kě táo) CP, was trending.
Credit: Weibo (,