The Miss Hong Kong 2022 Pageant semi-finals (2022香港小姐競選準決賽) was originally scheduled to air on September 4. However, the event has now been postponed as TVB announced 5 contestants have contracted COVID-19. The organizers have already arranged for the contestants to undergo testing and are strictly abiding by the prevention measures. All events, training, and promotions have been suspended.
The five contestants that contracted COVID-19:
#9: Cherry Chan
#10: Ceci Ho
#13: Sharon Ying
#18: Maggie Ho
#19: Stacia Yeung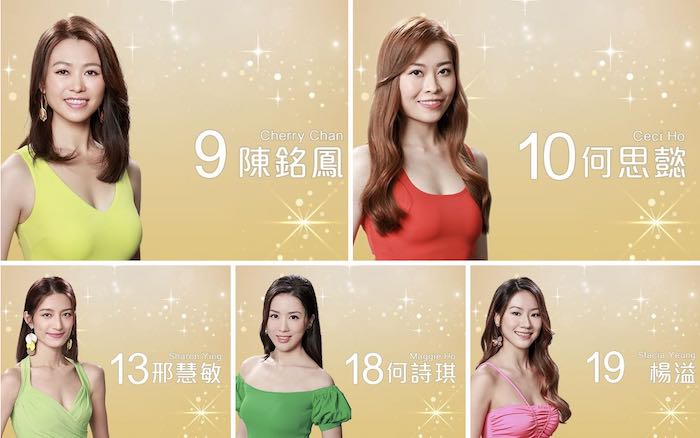 The semi-finals will be postponed to allow the infected parties have sufficient time to recover and continue to prepare for the competition. However, it's reported the finals will still air as scheduled on September 25, meaning if the contestants aren't recovered by then, they will have to withdraw from the competition.