It was announced on September 2 that a Chinese remake of the 2016 fantasy K-Drama, "W: Two Worlds", had started filming. The original series starred Han Hyo-joo and Lee Jong-suk.
The Chinese series name is called, "Next Stop, Your World" (lit. 下一站你的世界). The blessing ceremony was held today in Guangzhou. The series stars Zhao Yaoke (赵尧珂) and Brian Chang Bin (常斌) as the respective female and male leads. It's reported filming will only take 15 days, seemingly making this a miniseries.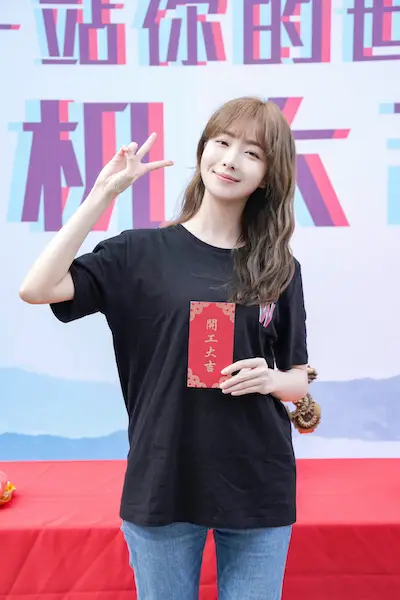 Zhao Yaoke (27) debuted in the 2017 series, "Long For You" (我与你的光年距离), and also debuted as a singer in the girl group, KOGIRLS, that same year. She joined "Produce 101 China" as a trainee in 2018 and finished in 24th place.
Brian Chang Bin (24), is 187cm and is known for his good looks. He was once crowned, "Guangdong's most handsome student", the year he took his gaokao. Chang Bin also won first place in a contest for the Guangdong most handsome guy in school. He previously participated in survival shows, "The Coming One", and "All For One".