On September 10, which also happened to be the Mid-Autumn Festival this year, there were rumors going viral a three letter male artist was arrested on suspicion of soliciting prostitution. The original rumor, which started a few days ago, stated a person by the name of "Li He" (李贺) was arrested for soliciting prostitution from August 19 and released on September 2. The rumors pointed the target to Li Yifeng (李易峰) as the three letter artist whose real name used to be Li He.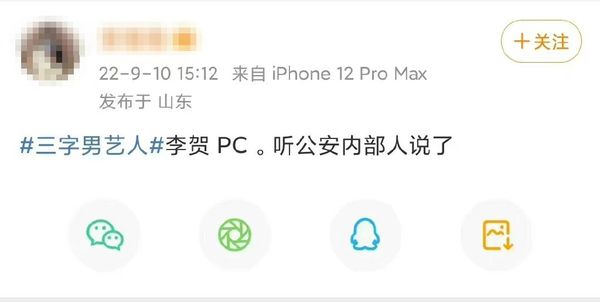 Someone else also started exposing Li Yifeng had traveled to Ko Samui, Thailand back in 2018, with an internet celebrity by the name of "Blase湾湾 (wanwan)" to celebrate the new year. They claimed Li Yifeng allegedly hooked up with "Blase湾湾" in Thailand. There were also rumors that Blase湾湾 and Li Yifeng were friends with former BIG BANG member, Lee Seung-ri. Li Yifeng was rumored to have attended one of Lee Seung-ri's parties.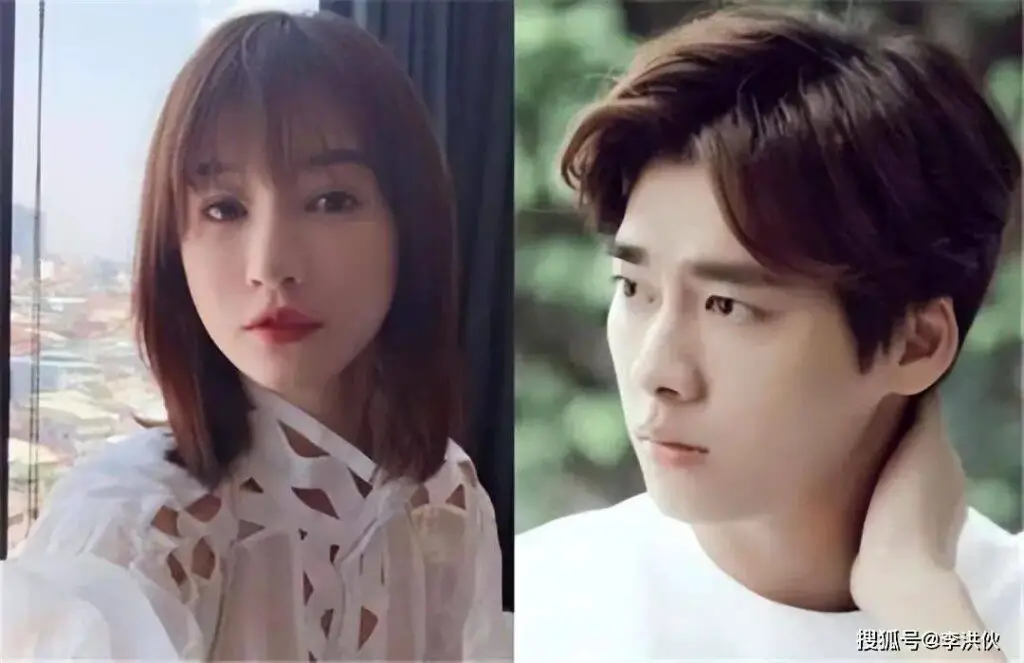 After the news went viral, it was revealed Li Yifeng's name was removed from the updated list of performers at the 2022 CMG Mid-Autumn Festival Gala.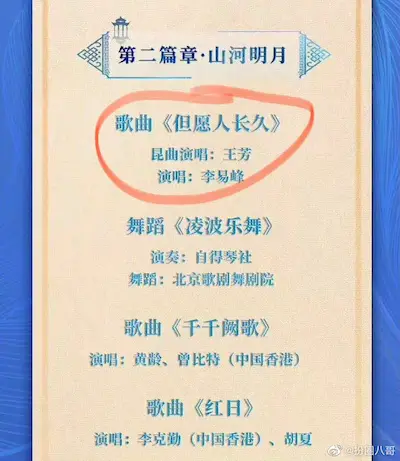 Fans also immediately refuted the rumors explaining Li Yifeng attended an event on September 1, debunking the rumors he was in jail until September 2. However, Li Yifeng was scheduled to attend an event in Hangzhou on September 2, but he didn't show up. On the day of the event, he went live apologizing to fans and explained he couldn't attend due to COVID restrictions.
Li Yifeng's studio finally issued a statement hours later at 10:37pm. First off they apologized for taking up public resources during the holiday and then said the rumors were clarified, "Mr. Li Yifeng has always abided by professional ethics, adhered to morality baseline, and proactively assumed social responsibility. The online remarks surrounding Mr. Li Yifeng's personal life are seriously false. It's someone with malicious intentions who have fabricated and spread rumors." The studio also said they are taking legal action against the rumor starters and have already notarized the receipts showing they completion of gathering evidence.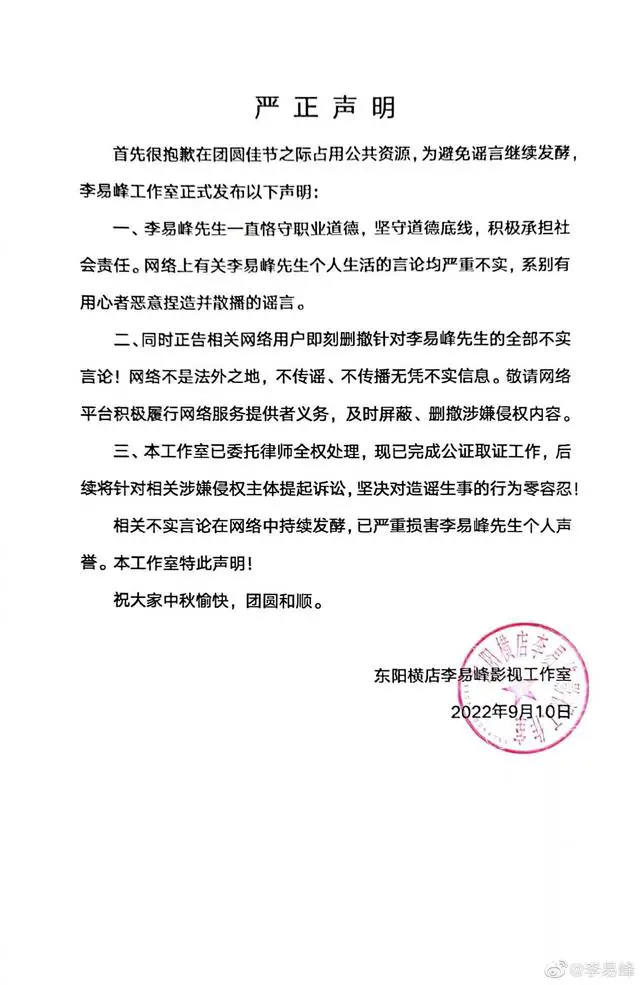 Following the statement, Li Yifeng also wrote a lengthy post addressing the rumors. He said the rumors have affected his mental health and his work and, "Due to the journey of the rumors starting from '3 letter artist' to 'Li Yifeng', there was no way for us to take initiative to respond accordingly. In fact, I originally thought such a ridiculous matter that the public with a pair of bright eyes, how could a public figure disappear for 15 days? In an era with a legal system that is open and transparent, who has the ability to escape the consequences of breaking the law?"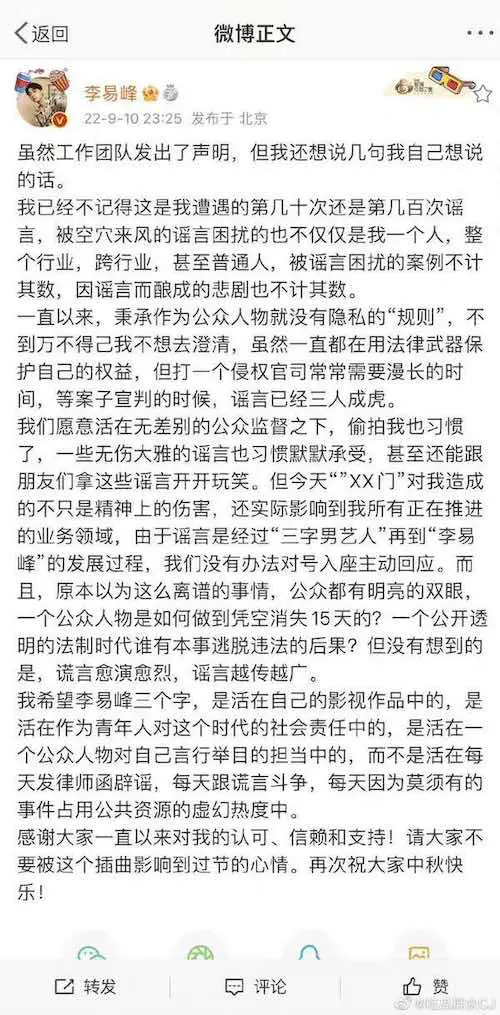 However, not too long after Li Yifeng posted his statement, it was deleted from his account. His studio's statement was also deleted. What's odd is that his hashtags, "Li Yifeng issues another statement", and "Li Yifeng statement" were immediately scrubbed from the hot search list. Sina Entertainment also removed any mention about the rumors from their account. Accounts who had posted Li Yifeng or his studio's statement now shows an error message, which have left netizens questioning whether it's a bug with Weibo or if there is more to the story…