Angelababy (杨颖) went viral on September 14 when someone leaked footage of her smoking in a private setting with a bunch of friends playing a murder mystery game at a game room. It's said the party took place back in July in Hangzhou and the group was playing "Blood on the Clocktower". Netizens were particularly interested in the attendees and trying to identify any familiar faces. Sharp eyed netizens noticed that the man wearing the black shirt on the left is actually Song Weilong (宋威龙).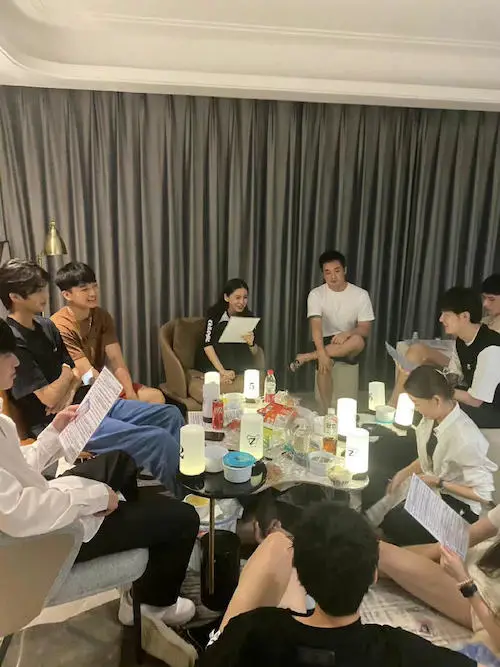 The clip immediately went viral with the hashtag, "Yang Ying smoking" trending at number 1. Song Weilong was also trending with the hashtag, "Song Weilong murder mystery game", for his good looks and surprised that him and Angelababy run in the same social circles.
While majority of netizens explained that they didn't smoke or condone it, they didn't see a problem with Angelababy smoking as she's an adult and didn't commit any crimes. She was doing it in a private setting at a friend's gathering. If anything, netizens were pointing out the fact that someone illegally filmed the private party and leaked it online.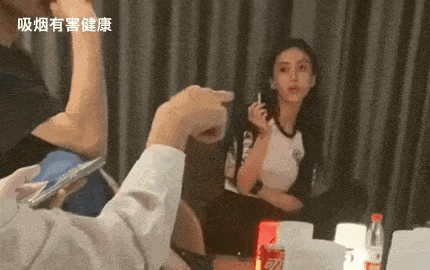 On September 15, it was revealed a staff member from the murder mystery game room that filmed the group and leaked the footage online. The game room posted an apology to Angelababy and explained it was a former employee that filmed and leaked the video. They explained they have hosted many celebrities and influencers at their game room in the past and similar incidents have never happened before. They promised to strengthen their management.