Cecilia Liu Shishi (刘诗诗) and Liu Yuning (刘宇宁) were announced as the leads for the upcoming iQIYI costume drama, "A Journey to Love" (一念关山), on September 13. Fans were particularly excited as this series marks 6 years since Liu Shishi last starred in a costume drama.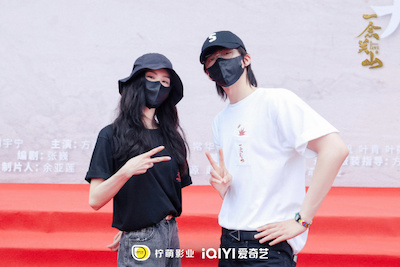 However, after the production team made the official announcement on September 13, several of Liu Shishi's fansites announced they would be temporarily stop doing data support activities. They felt Liu Shishi wasn't being treated properly as the lead actor with top billing for the series because the new post listed Liu Shishi and Liu Yuning on the same line for lead actor. They noted that in previous promotional material, Liu Shishi was listed as the lead actor in the first row while Liu Yuning was listed in the second row.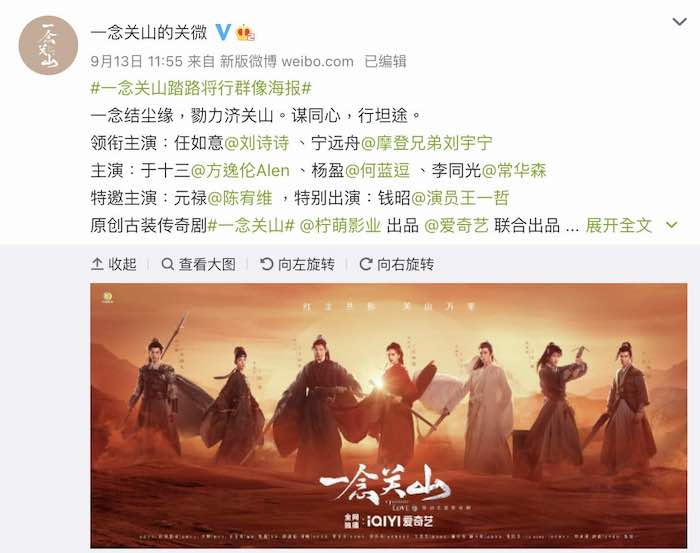 In addition, the official Weibo account responded to a Liu Yuning fan with this comment, "Ning is our leader forever.", which led to Liu Shishi's fans to think the team is giving priority to him.
The fansites said they wouldn't resume activities until Liu Shishi's team addressed their concerns. On September 14, Liu Shishi's studio responded to the fansites' concerns, saying, that Liu Shishi's role and her works are the studio's most cherished and the bottom line they adhere to the most. They said they will protect Liu Shishi's interests and and abide by the basic principles to handle the work activities.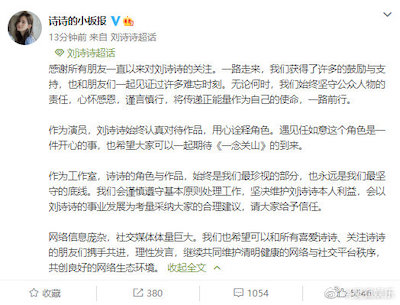 The official Weibo account later updated a new post with Liu Shishi listed on the first row, but that didn't seem to appease fans.