Lay Zhang released the music video for his new song, "VEIL", on September 21. He received support from several celebrities such as Sun Honglei, Huang Lei, Li Ronghao, Xiao Zhan, and fellow EXO member, Sehun, when it was released.
Xiao Zhan had reposted Lay Zhang's MV on Weibo and said, "Da Xing (Big Xing), cool! Let's listen together~". Lay Zhang responded to him saying, "Thank you, Da Zhan (Big Zhan).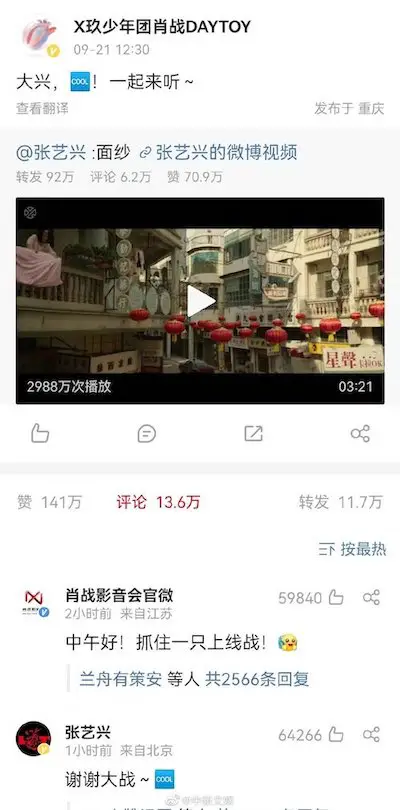 Lay Zhang and Xiao Zhan first met each other at an awards show. They also performed together at the 2019 Shanghai TV New Year's Eve Gala and started following each other on Weibo. Xiao Zhan was also an EXO fanboy before his debut.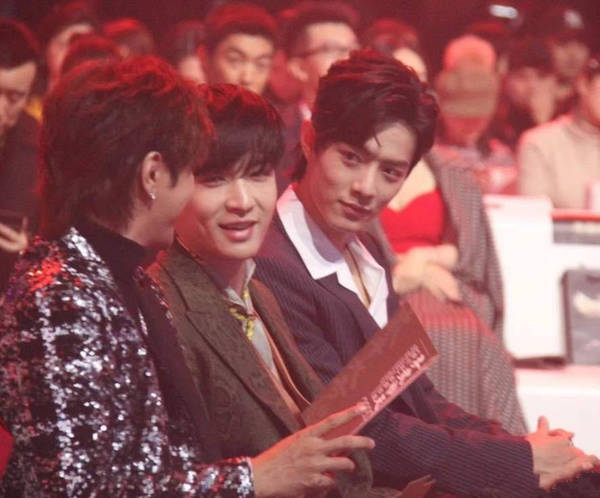 Fellow EXO member, Sehun, also showed his support for Lay Zhang by posting a screenshot of the ending shot of the MV and added, "LAY ZHANG 'VEIL'". Sehun has always been supportive of Lay Zhang's releases. He showed support on Weibo when Lay Zhang released, "SHEEP", saying, "Jia you!".