Zhao Lusi (赵露思) is one of China's rising actresses from her generation. She rose to mainstream fame in the 2020 series, "The Romance of Tiger and Rose". Since then, she has been getting S-tier projects and starring alongside other top celebrities like Dilraba, Yang Yang, Leo Wu, and more. Her latest series, "Love Like the Galaxy" (星汉灿烂·月升沧海), with Leo Wu Lei, was a hit domestically and with international audiences. However, while it may seem like she rose to stardom overnight, Zhao Lusi reveals her career hasn't always been a smooth journey.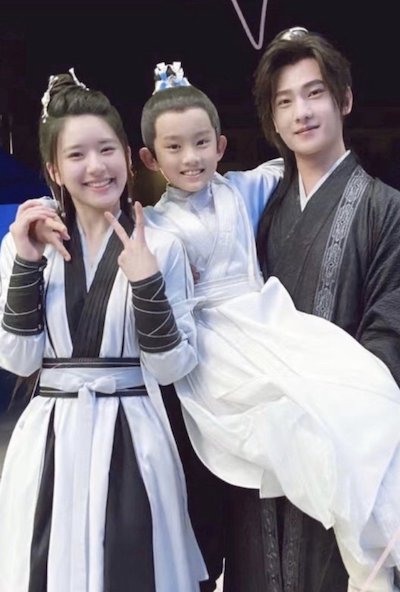 In a recent interview with China News, Zhao Lusi recounted her debut 5 years ago to now and the hardships she endured. She revealed how she used to go to several film crews to give her resume for a chance to audition and also months where she couldn't get casted — "It hasn't always been smooth sailing for me up to now, but my family has always supported me. They don't pressure me so I wasn't feeling especially lost."
When talking about "Love Like the Galaxy", Zhao Lusi revealed she was approached by the production team and fell in love with the series after reading the script. She didn't know the author of the original novel had mentioned her name in the novel, so she thought it was fate. As for getting good praise for the crying scenes in the series and whether she took any classes, Zhao Lusi said, "I am a professionally trained actor and didn't take any special classes to train crying scenes. Maybe because I've always been able to empathize with the characters. In fact, I've filmed many series and have accumulated some experience."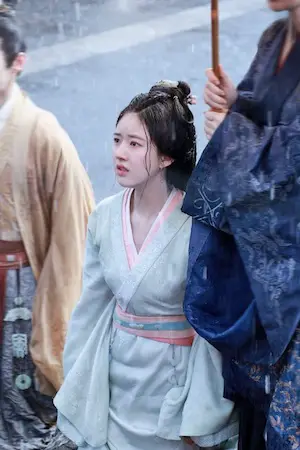 After filming wrapped up for "Hou Lang" (后浪), Zhao Lusi a took a break before she started filming for her current series, "偷偷藏不住" (lit. Can't Secretly Hide)". She explained "Love Like the Galaxy" was the longest series she has filmed so far, so she gave herself a mini vacation, which was also the longest one she had since her debut.