On September 24, Bai Lu (白鹿) and Zhang Linghe (张凌赫) were rumored to be dating after infamous paparazzo, "Sledgehammer Liu", revealed a video of Bai Lu reportedly visiting Zhang Linghe's home on several occasions. Bai Lu and Zhang Linghe recently wrapped up filming on the iQIYI series, "Story of Kunning Palace (宁安如梦).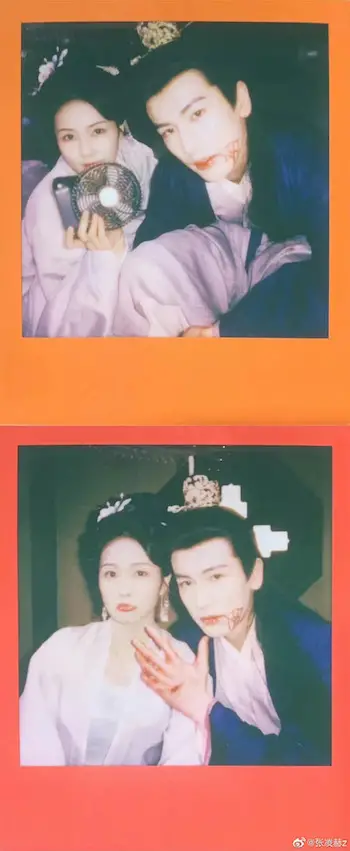 The paparazzo laid out a whole timeline on Bai Lu's alleged visits to Zhang Linghe's home.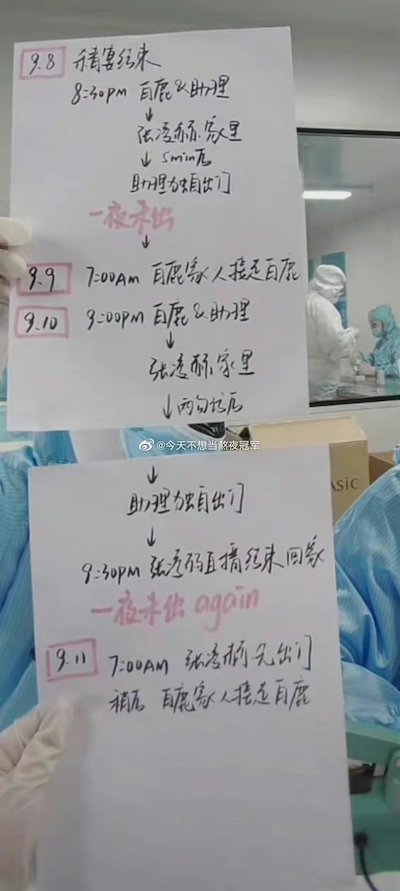 9/8 – After the "Story of Kunning Palace" wrap up filming party ended, at 8:30 Bai Lu and her assistant friend reportedly visited Zhang Linghe's home. Five minutes later, Bai Lu's assistant left Zhang Linghe's place by herself. Bai Lu reportedly wasn't seen leaving his house.
9/9 – Around 7am, Bai Lu's family remember was reportedly seen picking her up from Zhang Linghe's home.
9/10 – This was Mid-Autumn Festival. Around 9pm, Bai Lu and his assistant were seen going to Zhang Linghe's home again. Bai Lu was said to have the password to open Zhang Linghe's combination lock to his home. The assistant was said to have left by herself again. Around 9:30pm, Zhang Linghe returned home after completing his livestream. Bai Lu was reportedly not seen leaving his house once again.
9/11 – Zhang Linghe was seen leaving for work first. According to the paparazzo, Bai Lu later did a heart sign facing Zhang Linghe's video doorbell, which would allow him to see it on his phone.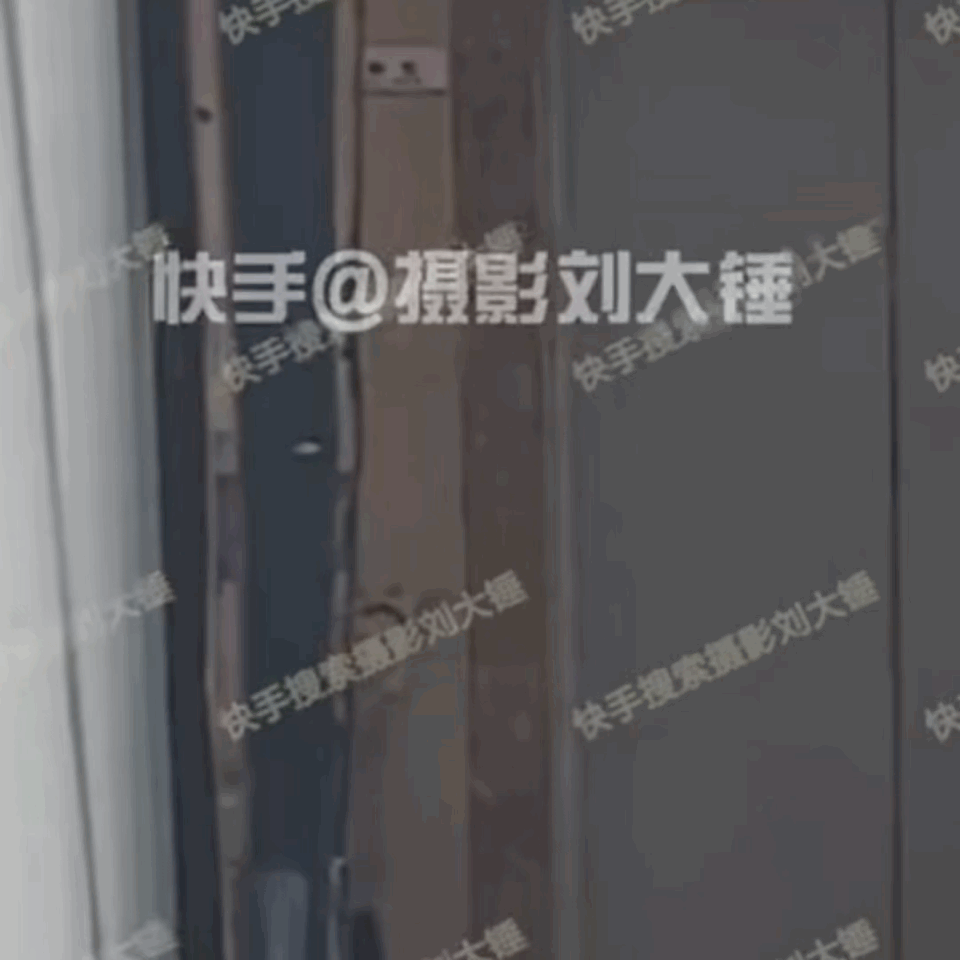 Bai Lu released a single on her 28th birthday on September 23 and Zhang Linghe showed his support reposting it and had a whole conversation with her about his singing.
Zhang Linghe: "Sounds good, sounds good, sounds good, sounds good, sounds good, hahahahaha, happy birthday! Hope Xiao Lu (Little Dear) can teach me how to sing)."

Bai Lu: "I'll be your teacher (husband1) this time? Hahahahaha. Thank you, Mr. Xie2. You actually sing quite well."

Zhang Linghe: "That's right. I think so too."

Bai Lu: "Have some confidence! (Didn't receive money for this)"
Most netizens and fans have been supportive of the dating rumors as they felt the couple is a match and both are in their 20's with Bai Lu just turning 28 and Zhang Linghe is 25 this year. However, some fans felt Zhang Linghe should be focusing on his career since it is just starting to take off.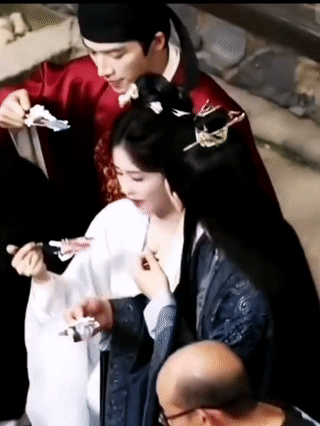 Two of the hashtags that started trending because of Bai Lu and Zhang Linghe's dating rumors are, "Developing Feelings During Filming" and "Fall in Love 2.0 (一见倾心)", which is in reference to the series starring, Chen Xingxu (陈星旭) and Zhang Jingyi (张婧仪). They were rumored to have developed feelings and started dating while filming together, but broke up not too long after filming ended. When the series aired, the two were very awkward while promoting the series and showed no CP feels. Some netizens have said they hope Bai Lu and Zhang Linghe don't become "Fall in Love 2.0", and hopes that if they do break up, it happens after the series airs.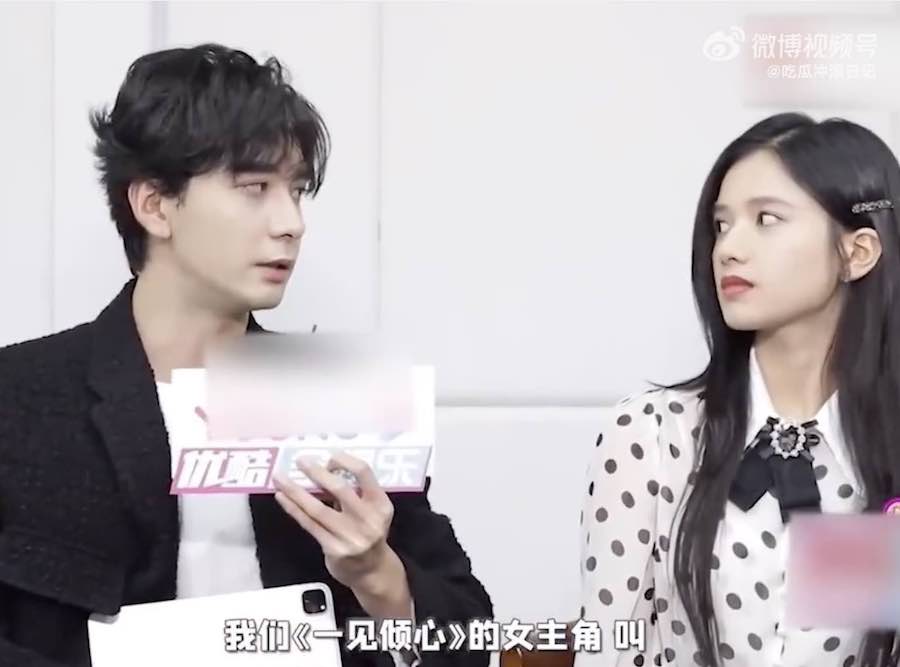 Neither party have responded after the dating rumors started circulating, which have led to fans and netizens to believe there is some truth to the rumors.
1Bai Lu and Zhang Linghe's characters in "Story of Kunning Palace" are married. She refers to him as 先生 (xiansheng), which can mean teacher, husband, or mister.
2Zhang Linghe's character in the series is "Xie Wei".