Chilam Cheung (張智霖) won the audience when him and his team set up a wedding stage to Sodagreen's "Unparalleled Beauty" for the third performance on the seventh episode of "Call Me By Fire 2" (披荆斩棘2). The performance was arranged by Chilam Cheung to make up a wedding to his wife, Anita Yuen (袁詠儀), which they never had when they got married 21 years ago. It paid off as Chilam Cheung and his team won 1st place in the group and most favorite person ranking.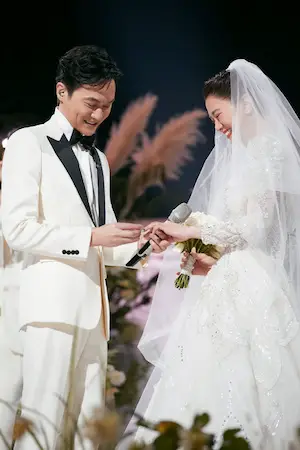 However, the performance wasn't met with the same fervor with some netizens and perhaps some of the other contestants on the show. Some netizens felt Chilam Cheung was using the show to market him and Anita Yuen, which are a well received couple in China. They also criticized Chilam Cheung for using the show for personal use, it was unfair that he had outside help (his wife, Anita Yuen), and that his other three teammates became groomsmen and background pieces.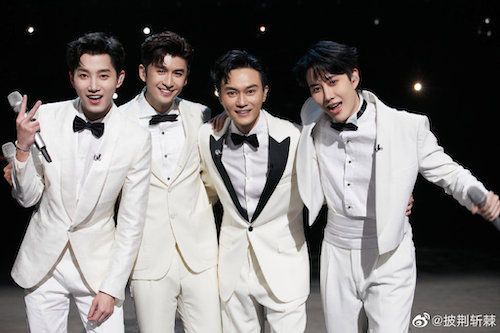 After the results were announced, Shin said to his team, "We only lost to a wedding." Vanness Wu was also seen saying, "They already brought out this kind of a stage. What are you going to bring out next?"
Alec Su (蘇有朋) might've also expressed his dissatisfaction when he was helping his fellow group member, Jin Han (金瀚), promote his new series. Jin Han responded back to him, "If I fall in love one day, I must report it to my Peng-gege. Missing you, my brother! Thankful. Alec Su responded to his comment saying, "You could also find a show to hold a wedding.", which some netizens think he was indirectly shading Chilam Cheung. However, he quickly deleted that comment afterwards.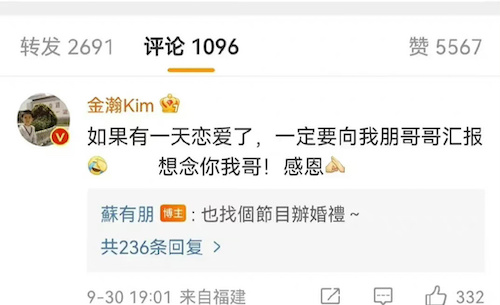 Despite some of the negative opinions about Chilam Cheung's intentions to have the wedding performance, he said he doesn't care about the attacks, but felt they should be directed at him and not at Anita Yuen.