Sam Lin (林子閎) of Taiwanese boy group, SpeXial, and Malaysian artist, Joyce Chu (朱主爱), have been dating since 2018 after they were spotted on a date. However, because of the pandemic, the two weren't able to see each other with Joyce Chu participating in China's "CHUANG 2020" at the time. So when Sam Lin's popularity blew up with the BL drama, "We Best Love", he'd get bombarded with questions about his relationship status with Joyce Chu, but he'd avoid answering them.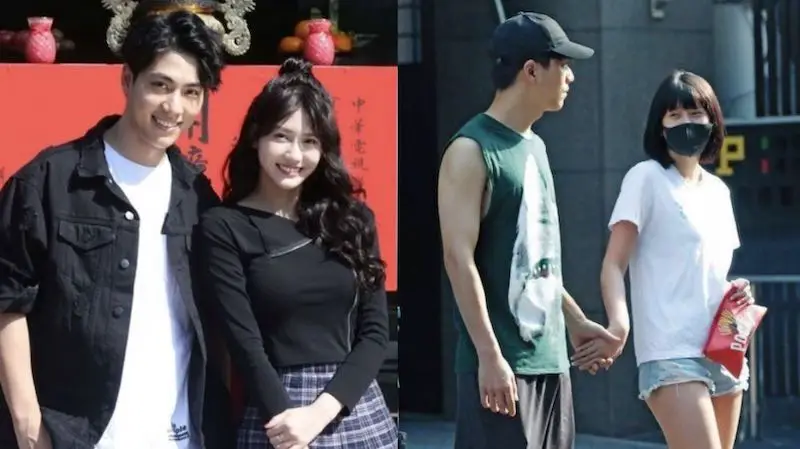 On October 28, Sam Lin attended the premiere of his new series, "Golden Dream On Green Island" (綠島金魂), and was asked about his relationship status once again. This time, Sam Lin said, "We're working hard on our own, respectively. Really serious about filming right now." However, after some more pressing from reporters asking, Sam Lin admitted that him and Joyce Chu broke up sometime in the second half of last year and that they haven't seen each other for about 2 years. Sam Lin revealed it was a mutual decision to break up after they both discussed it carefully.
On whether their break up was due to the long distance, Sam Lin said, "No. I just think, we each have our own goals." Sam Lin also wished Joyce Chu the best, "Can show support for a friend, each working hard on our own." When asked if there is a possibility of them reconciling, Sam Lin responded, "I don't know about this." Reporters also asked if he was still feeling grief from the break up as he seemed to be a bit down. Sam Lin said, "It's okay. That's life. The most important thing is to let go."
Despite the break up, Sam Lin and Joyce Chu are still friends. On his 29th birthday on October 1, Sam Lin said Joyce Chu had texted him birthday wishes and they also chatted for a bit.
Sam Lin also revealed when he was filming the series, his emotions and moods were deeply impacted due to his role and the heavy topics. In addition, filming stopped for 10 months due to the pandemic, which led him to fall into a depressive state. He would constantly lock himself in his room. Sam Lin said, "My condition was getting a bit worse while filming this series. It's my problem! I can keep adjusting it right now. No one else can help you with this type of thing."