TVB actor, Mat Yeung (楊明), had been serving his 18 day prison sentence since December 22, 2022 for a careless driving accident back in August 2020. He was set to be released on January 8. However, Mat Yeung was released a day earlier due to a public holiday. Mat Yeung's girlfriend, Lisa Ch'ng (莊思明), was waiting for him in a 7 seater van outside the Stanley Prison at 9:05 am on January 7. When he came out at 9:25 am, he was greeted by his manager and then both got onto the car with Lisa Ch'ng waiting for him.
Instead of heading for home, Mat Yeung went straight to the TVB studio. He gave an interview with TVB's "Scoop" (東張西望) and also addressed the public with a handwritten note: "Hello everyone, I just came out from [prison]. In these 10+ days, I've thought about a lot, reflected a lot. There are some things, I want to seriously say to everyone. I'm afraid I won't be able to articulate it well or forget to say something, so I wrote it down."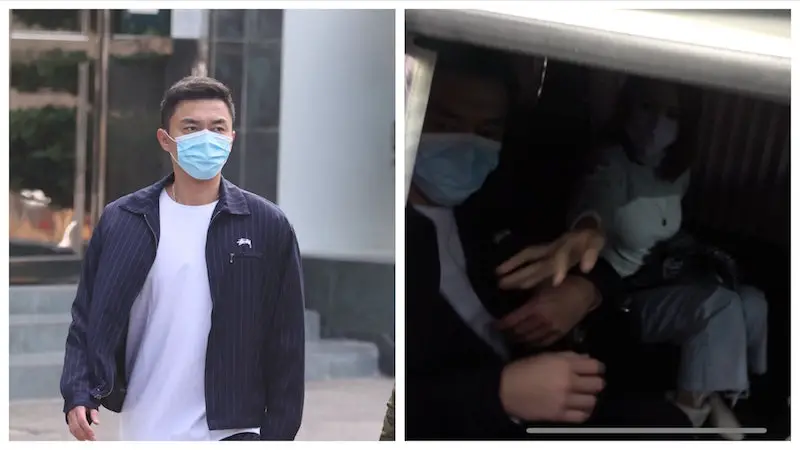 Mat Yeung continued to say, "Regarding my drinking habits, I deeply apologize for all the troubles and worries it has brought to everyone and the company. I want to seriously say I am sorry to everyone that has always cared about me, my family, friends, and company."
Back in August 2020, Mat Yeung didn't admit to drinking alcohol nor gave a reasonable explanation as to why he couldn't provide his blood samples for alcohol testing.
Afterwards, Mat Yeung did a 90 degree bow and sat down continued saying, "I understand very well that my actions are completely unacceptable. Getting punished this time, it was inevitable. Being in there for 10+ days, I was reflecting nonstop. I know that abiding by the law and obeying road traffic are completely important. Everyday that I was in there, I reminded myself I need to be cautious in my words and actions, be serious about work, and do more things to give back to society. I won't allow myself to do similar things again. This incident, indeed is a very big lesson in my life. I hope everyone can give me more space, time, and opportunity, in the future to start again." Mat Yeung once again faced the camera to bow and apologize.
In the interview with "Scoop", Mat Yeung said time is very regulated in prison and he lost his freedom, which allowed him to think about a lo of things. When asked about the reports that he was afraid of his safety in prison because someone would harm him and requested for protection, which was why he transferred to complete his sentence at the Stanley Prison, Mat Yeung avoided talking about it. He explained, I hope everyone knows what crime I committed and wont speculate on any experiences inside. Give me some space! I don't wish to disappoint the company and wasting the opportunities they've given me along."
This isn't the first time Mat Yeung was in trouble with the law. Back in 2005, Mat Yeung was charged with a DUI, but was only given a fine and a year license suspension. In 2006, he kicked a security guard after being denied entrance to a night club. The following year, he vandalized a convenience store while under the influence of alcohol when he was denied after trying to use his ID to pay for goods.
When talking about TVB, Mat Yeung gets teary eyed and apologized once again to his family and friends and those who have given him opportunities and support all along. He also said, "Actually, this feeling of regret is the hardest in there. No one is talking to you, you're facing four walls, nothing to vent at. I deeply feel regret, guilty. This is the hardest."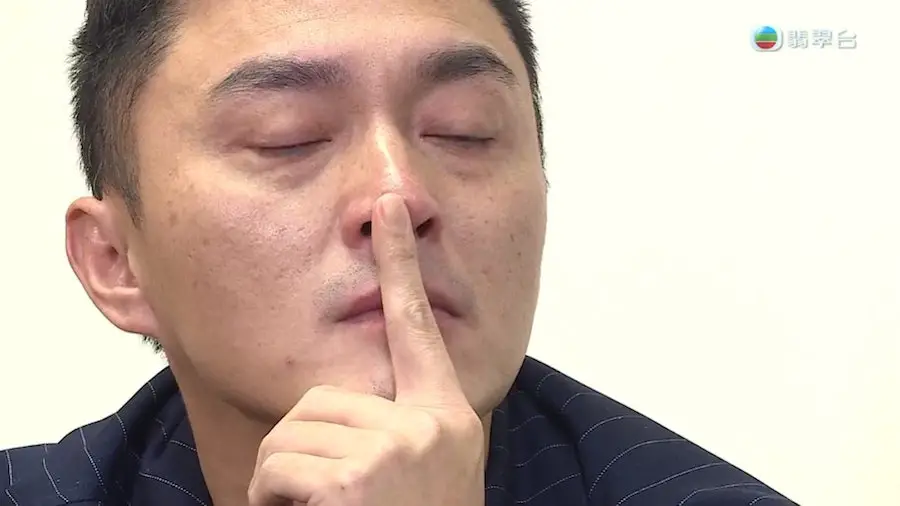 Mat Yeung said the workers and doctors in prison gave him a lot of positive energy and told him to add oil. He hopes he can give back to society. When asked how often he cried in prison, Mat Yeung said, "Actually, I cried a few times. The first few days were relatively lonely and my feelings of regret and unhappiness also affected me inside. It was very hard to live in there, so be sure not to do wrong things."
On his parents, Mat Yeung said they were worried he would be afraid and they in turn would worry and encourage him. On what he wants to do once he goes home, Mat Yeung revealed he wants to visit his parents, but they just got COVID and are currently at the Penny's Bay Quarantine Centre. He also said he wants to eat a bowl of noodles as there weren't any in prison.