On January 7, Zheng Shuang's (郑爽) ex-husband, Zhang Heng (张恒), held a press conference in California and showed videos, chats records, and pictures, alleging Zheng Shuang abused their two children. He showed videos of their children crying upon hearing that they were going to their mother's place and repeatedly refused to leave with her. Their children, Luka and Luna, are seen in the videos crying and saying they're afraid of their mom.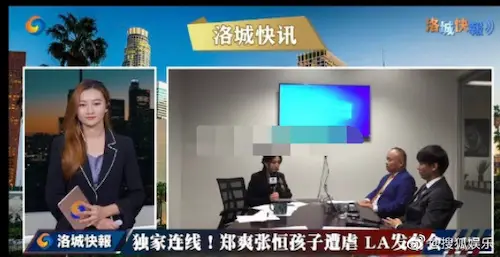 In addition, there are videos of the children with extensive injuries including one of Luna's finger requiring five stitches and Luka with injuries on his face. Zheng Heng alleges these injuries occurred during the period when the children were under Zheng Shuang's care. He said he discovered Luna's injuries 6 months ago and claims that Zheng Shuang gave him different reasons for the cause of the injuries. In the video of Luka's nose injuries, the child is seen saying, "It was mama who ruined it."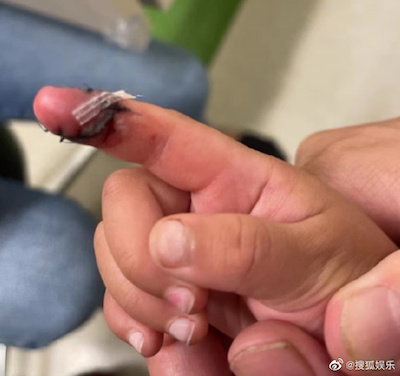 In one of the texts Zhang Heng provided, Zheng Shuang reportedly says that Luka fell at the second floor garage of her home. As for Luna's stitches, Zheng Shuang explained to Zhang Heng that Luna had a gash on her finger and brought her to the hospital. When Zhang Heng asked how she got hurt, Zheng Shuang's response was, "It should be glass, but not sure."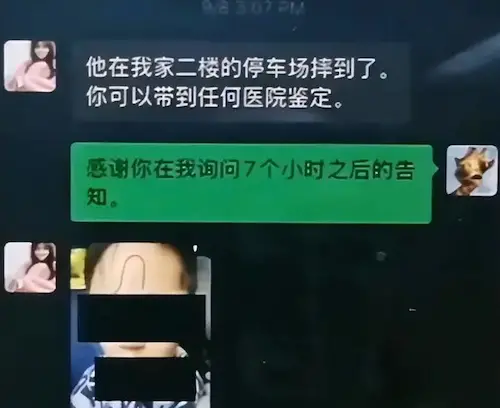 Back in May 2021, it was revealed that Zhang Heng had sole decision making authority and custody of the children while Zheng Shuang would get limited visitation access. The custody decision laid out a plan in which Zheng Shuang would gain additional visitation rights if she completed therapy that proved she was mentally and emotionally stable.
In response to the allegations, Zheng Shuang, responded on Instagram with a lawyer's note stating, "Shuang Zheng unequivocally denies she has ever abused or neglected her children. At this time, there are no criminal, dependency and neglect, or Child Protective Services cases that have been filed. The only 'investigation' of which we are aware is a residential visit our client received on January 4, 2022 that lasted approximately five minutes. During that visit, police found the children to be happy and healthy and when asked if further investigation was necessary, the police declined."
Zheng Shuang's lawyers also noted that back in March 2022, Zheng Heng's request to relocate to China with their children was denied by the court. Zheng Shuang has also gained additional parenting time with the children, including overnight parenting time every week as opposed to the supervised 90 minute sessions she was initially granted back in May 2021. They revealed the children are still under Zheng Shuang's care in Colorado, while Zhang Heng went to California to hold the press conference and "spread untruths" about their client.
In a separate post, Zheng Shuang said their custody case is ongoing and they are prohibited from revealing any information about the children. She also said one of Zhang Heng's lawyer's have withdrawn from the case due to violating professional ethics and has replaced one of his lawyers with someone from California. Zheng Shuang also asked everyone to follow her Youtube channel where she will "talk about the world's stories" (non-personal related).