On January 09, there were rumors circulating Taiwanese actor, Kai Ko (柯震東), suffered severe injuries to his face while filming Netflix's upcoming supernatural fantasy series, "Agent from Above" (乩身). The rumors were confirmed by Kai Ko's manager who revealed, "An accident occurred when the artist was filming recently. It led to severe disfigurement to the face and he is currently receiving treatment." His manager also revealed they arranged for Kai Ko to have more meticulous methods of stitches applied so that they look more natural. Kai Ko's manager revealed he received 20-30 stitches.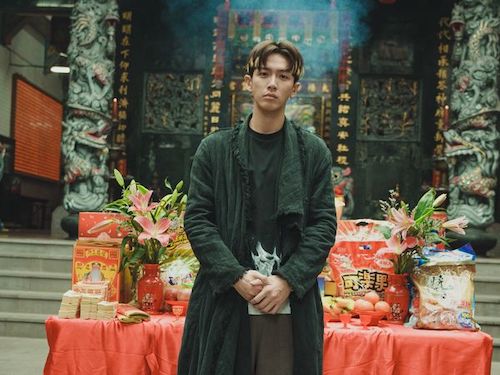 The production team also made a statement about Kai Ko's injuries, saying, "Kai Ko suffered facial injuries while filming 'Ji Shen' due to a drone accident. The production company is currently actively investigating the cause of the accident. Kai Ko will temporarily stop filming for now. Hope he can have complete time to rest and fully recover and will wait until he is fully recovered to return to his job."
Later on, the production team made another statement, saying that they had satisfied all the safety protocols and took all precautionary measures including having protective covers for the propeller blade of the drone. They clarified that there was no drone explosion on set nor the blades flying everywhere. They also said, "It's regretful that due to unknown reasons, the drone accidentally hit against Kai Ko's face and led to injuries to his cheekbone." The production team said Kai Ko was immediately sent to the hospital and apologized to him and his manager and are still actively investigating the cause of the accident.