Chinese entertainment company, YUE HUA Entertainment Group, is now officially trading on the Hong Kong Stock Exchange. On January 19, YUE HUA Entertainment held a listing ceremony in Beijing to celebrate the company going public. It was attended by the company's CEO, Du Hua (杜华), shareholders, and some of YUE HUA's artists, such as Han Geng (韩庚), Wang Yibo (王一博), Betty Wu Xuanyi (吴宣仪), Justin Huang Minghao (黄明昊), Bi Wenjun (毕雯珺), and more.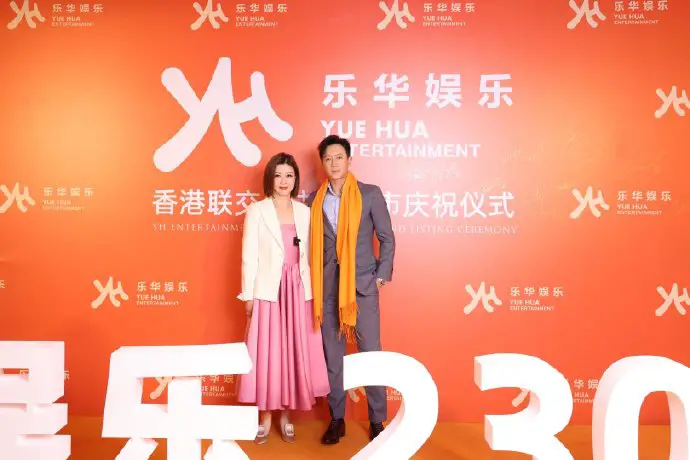 Han Geng and Wang Yibo were also introduced as YUE HUA Entertainment's shareholders. It's no surprise with Wang Yibo's addition as a shareholder since he renewed his contract with YUE HUA in October 2022 for another 4 years.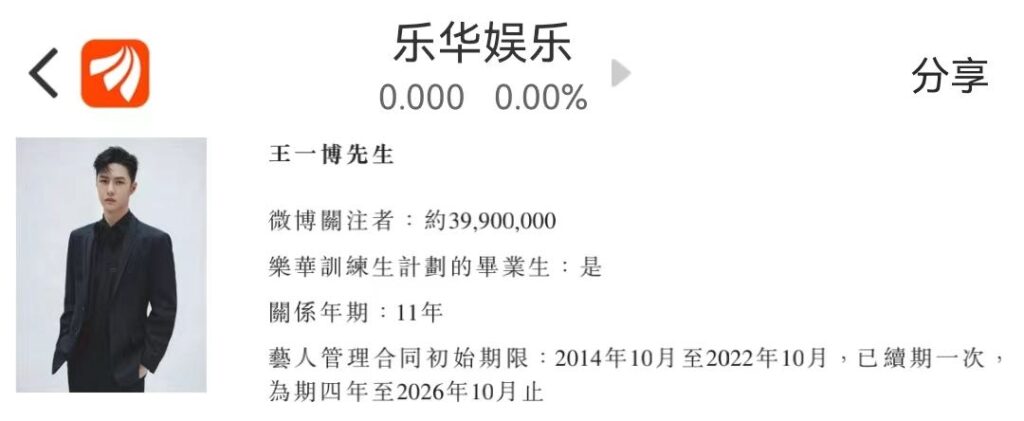 Wang Yibo's importance to the company is also noted in his financial contributions. It was reported he accounted for 59% of YUE HUA's reported revenue of 739 million RMB for the first three quarters of 2022. From 2019-2021, Wang Yibo's income had already accounted for 16.8%, 36.7%, and 49.5%, respectively, of YUE HUA's revenue from the same period.