On January 29, Leo Wu Lei (吴磊) and Angel Zhao Jinmai (赵今麦), started filming for the drama adaptation of the novel, "During the Blizzard" (在暴雪时分). The cast and crew traveled to Finland to start the first day of filming and will also take place in France and then back to China. This is the first Chinese series to do film abroad since the pandemic started and China relaxed its quarantine policies.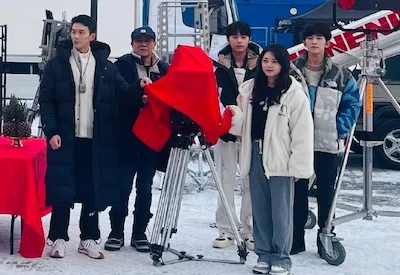 The novel is written by famed author, Mo Bao Fei Bao (墨宝非宝), who also wrote other novels turned drama adaptations, such as "Scarlet Heart", "My Sunshine", Go Go Squid", "Dt. Appledog's Time", and more. Taiwanese director, Tien-jen Huang (黄天仁), who directed both the series and film versions of "Someday or One Day", is directing this drama.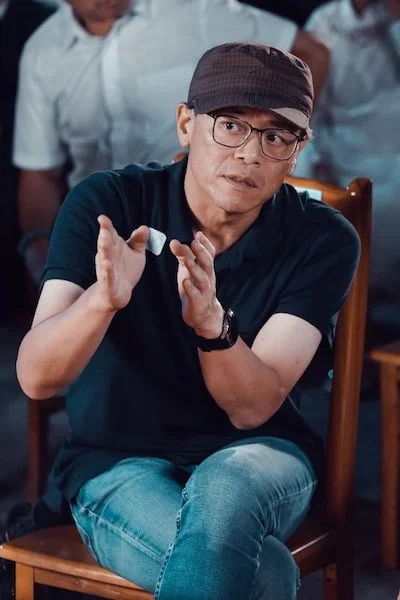 Leo Wu Lei plays "Lin Yiyang", a former talented professional snooker player, meets nine-ball player, "Yin Guo", during a once in a lifetime, blizzard. They slowly become friends after the assistance of "Yin Guo"s cousin. "Yin Guo" discovers "Lin Yiyang's" past, which revealed how he had disagreed with a referee's penalty during a match and led to him unintentionally crashing into the referee that led to his suspension. Unable to accept the penalty judgment, "Lin Yiyang" announced his retirement from snooker. With "Yin Guo's" appearance, "Lin Yiyang's" life trajectory changes. Not only does he pursue "Yin Guo" romantically, but he also returns to the world of competitive snooker led by "Yin Guo".