Arthur Chen Feiyu (陈飞宇) was caught up in a scandal on February 13 when a paparazzo released intimate pictures of him and an internet celebrity known as "It's Yilin Ah" (是亦琳吖) in bed. The paparazzo claimed Chen Feiyu was dating "It's Yilin Ah" in 2021. Their relationship would be scandalous as she was said to be his fan and there were rumors circulating that she was already married after netizens discovered her wedding pictures.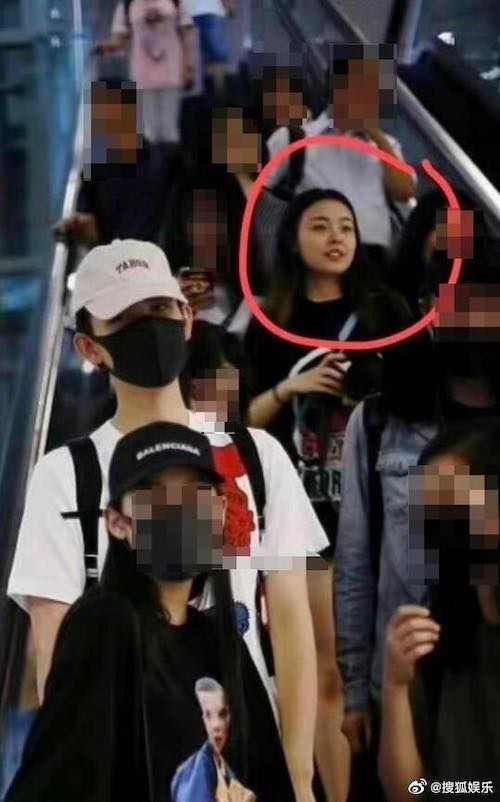 Hours later, Arthur Chen Feiyu's studio issued a statement clarifying that Chen Feiyu and Ms. Hu, referring to "It's Yilin Ah", were both single when they were dating.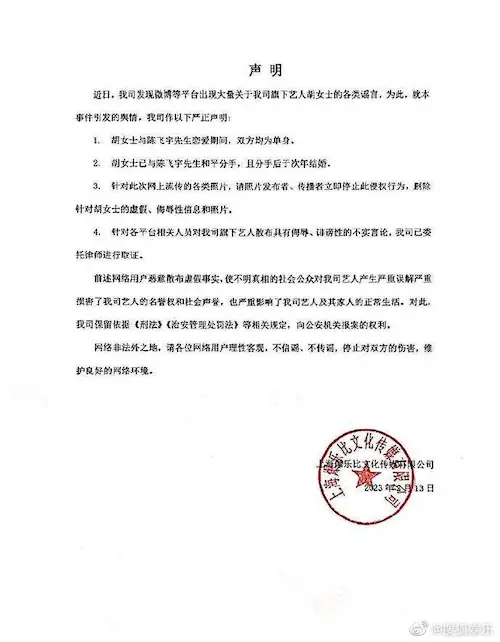 "It's Yilin Ah's" side also issued a statement that Ms. Hu and Chen Feiyu were both single while they were dating. They said Ms. Hu and Chen Feiyu already broke up amicably. After they broke up, Ms. Hu got married the following year (2022).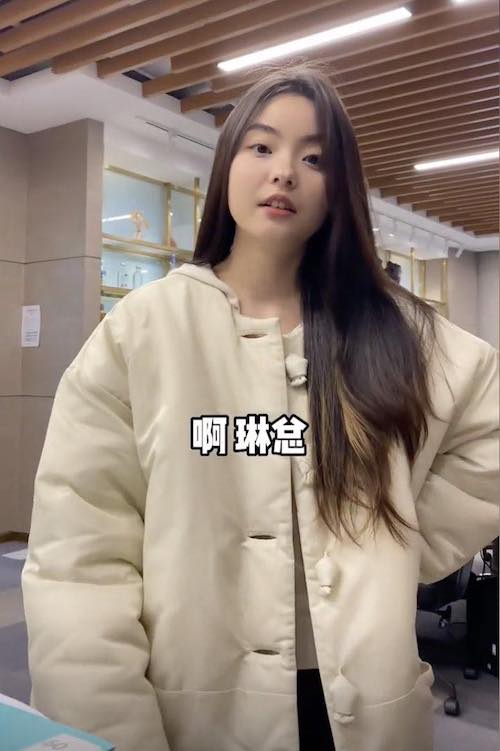 Credit: Weibo (1)