Content Warning: The following content may contain references to date rape, drugging, rape, and/or sexual assault.
Alex Fong Lik-sun (方力申), has been single for five years since his break up with Stephy Tang. However, when Oriental Daily News reported Alex Fong Lik-sun was in relationship, he admitted he was dating a 28 year old non celebrity woman, Maple Yip. It turns out Maple Yip was one of the victims of the Korean cult, Providence aka JMS, featured in the recent controversial Netflix documentary, "In the Name of God: A Holy Betrayal".
Besides being a follower, Maple Yip was also one of the victims who was sexually assaulted from convicted rapist and Korean cult leader, Jung Myung-seok. He is currently awaiting trial in Korea for sexual assault against Maple Yip and another follower from Australia. In order to prevent further people from getting hurt, Maple Yip decided to go public with her ordeal and tearfully described what she went through with Jung Myung-seok in the Netflix documentary.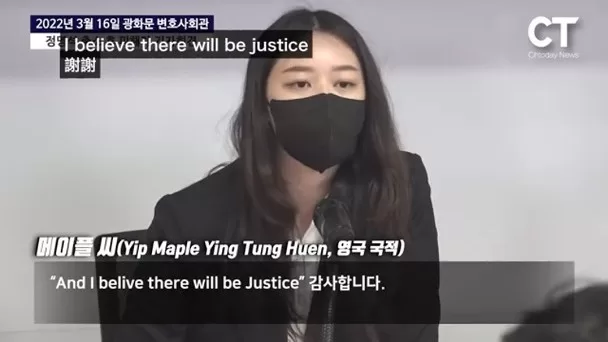 Maple Yip also released a 34 second recording exposing Jung Myung-seok saying things like, "Hug me, hug me tightly. Say you will always love the leader.", "Our Soo Jung's butt is really big. You must be very comfortable.", "I think I climaxed 50 times." At one point, Maple Yip was given the Korean name, Jeong Soo-jeong, by Jung Myung-seok.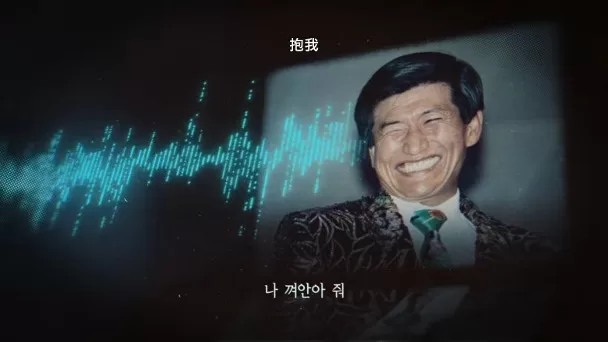 On his relationship with Maple Yip, Alex Fong Lik-sun revealed they haven't been dating long and had planned to announce their relationship later on. Alex Fong Lik-sun also praised Maple Yip saying she rather eat at a cha chan tang instead of going to eat fancy dinners at hotels. When asked how they met, Alex Fong said, he was introduced by TVB artist and host, Bob Lam (林盛斌).
Alex Fong Lik-sun also revealed just after a week of dating, they had already met each other's parents. Although Maple Yip's father was understandably cautious at first saying he's in the entertainment industry and doesn't know what he see's in Maple Yip. He also told him not to mind as he wants to seriously talk with him. Alex Fong Lik-sun revealed they are now a stage where both parties trust each other and are in a comfortable place.
As for Maple Yip's past with the cult, Alex Fong Lik-sun candidly reveals the first time they met, she had already told him everything about her past. He thought she was special and they started out as friends first. Alex Fong Lik-sun says he has 100% complete trust in Maple Yip.
Alex Fong Lik-sun reveals Maple Yip hasn't completely overcome the psychological effects and trauma from her past and is seeing a psychologist. He also revealed Maple Yip will soon have to travel to Korea to testify in court. Alex Fong Lik-sun said he will definitely try to accompany Maple Hui to attend court.
Credit: hk.on.cc