On March 27, a paparazzi started rumors that singer and actor, Liu Yuning (刘宇宁), was previously married to an older woman and have a daughter together. The paparazzo tagged Liu Yuning to address it on a livestream as he frequently streams and told him not to lie to his fans. They also included a blurred out picture of someone believed to be Liu Yuning's ex-wife and said, "Ms. Han is very pretty.", and a child's picture.
According to the paparazzo, he claims Liu Yuning and his ex-wife registered their marriage in April 2012 and divorced in December 2013.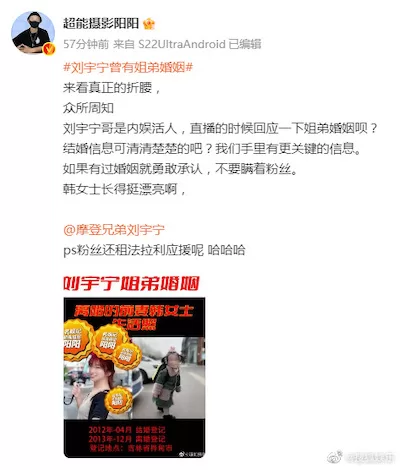 Liu Yuning, who is currently filming a period drama, actually addressed the rumors while dressed up in his character's outfit in a livestream. He said, "I, Liu Yuning, was married before and certainly divorced already. There is no child and have no contact with my ex. Because of me, she and her child were exposed to everyone today. I have to apologize to her, sorry for disturbing her life."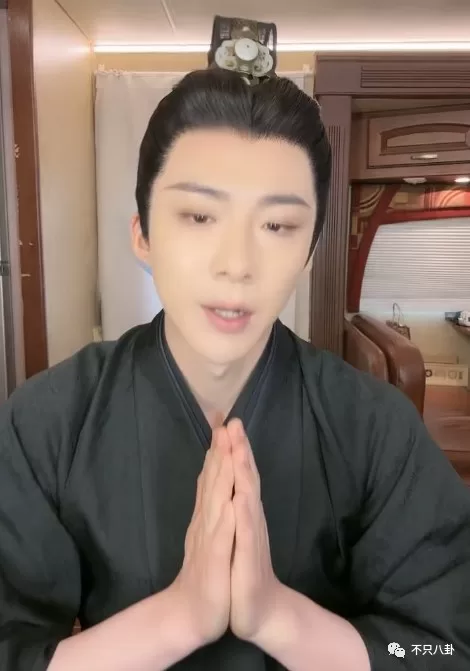 This wasn't really a shocking revelation as many of Liu Yuning's fans already knew he was married before. He was also married before he debuted and has mentioned his previous girlfriends many times on his streams before. Instead of losing fans, Liu Yuning actually gained more followers.