After much speculation and constant bombardment from the media on when they are getting married, Kenneth Ma (馬國明) and Roxanne Tong (湯洛雯) announced their engagement on New Year's day. Kenneth Ma and Roxanne Tong first announced they were dating on June 13, 2020.
At a recent event on April 3, Roxanne Tong revealed that they will be getting married at the end of the year and having a destination wedding somewhere in Southeast Asia. Roxanne Tong didn't want to reveal too much about the wedding as she said it will be at an intimate venue and they are not inviting many people.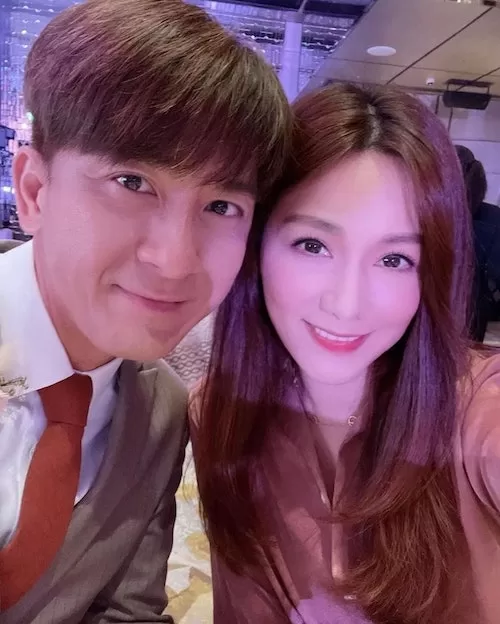 Roxanne Tong revealed Kenneth Ma is very straightforward and would sometimes blab our their private conversations, but explained this is his strong point and would never lie. She said the only time he lied was when he buys presents for her. They don't need to hide anything from each other and also have each other's passwords to their phone.
When asked which part of wedding planning was the most difficult, Roxanne Tong said her friends are more worried about the wedding plan than herself. She also doesn't plan to hire a wedding planner.
When mentioning how Kenneth Ma said he always quickly comments on Roxanne Tong's posts to avoid upsetting her, Roxanne Tong responded, "He really does respond very fast. There are times when I ask him, 'Don't you have work?'. He is actually overthinking it because he has always left comments on my social media posts. He thinks he needs to maintain a certain level. He is really sweet."
Credit: hk.on.cc