Hong Kong actress, Catherine Hung Yan (洪欣), and her Chinese actor husband, Zhang Danfeng (张丹峰), have been embroiled in divorce rumors since it was rumored he had cheated on her with his manager, Bi Ying (毕滢), back in 2019. Zhang Danfeng's studio denied all the rumors, but his image had taken a hit. As a result of the scandal, Bi Ying had also resigned from her post.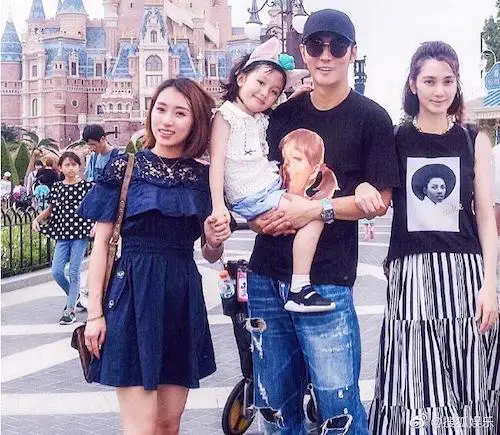 Despite divorce rumors circulating throughout the years, the couple seemed strong. However, on May 1, Catherine Hung Yan made a post saying, "Zhang Danfeng and I are no longer in a husband and wife relationship." Catherine Hung Yan had made consecutive posts after that and expressed that her posts were being deleted by someone. Shortly after, Zhang Danfeng posted, "Yes, no more." A netizen asked him, "Is it because you couldn't delete it anymore, so you're only responding now?" He responded, "Which eye of yours did you see me delete [it]?".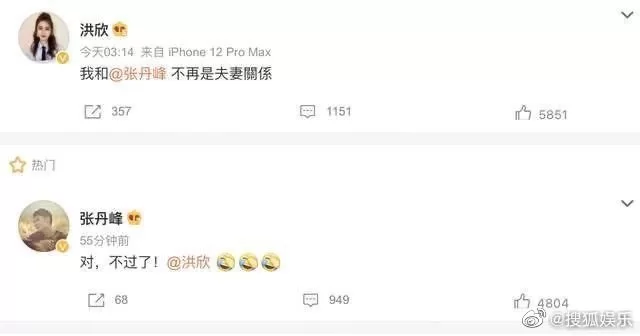 Afterwards, Bi Ying posted, "Both teachers, let quarrels be quarrels. Don't joke about divorce. I really can't explain how it developed like this."
However, on May 13, Catherine Hung Yan and Zhang Danfeng issued an apology letter for the way they handled their marital issues so publicly and worried everyone. They also explained they were quarreling about trivial matters in life and didn't get divorced. They will learn how to continue operating their marriage and how to deal with friction in their relationship. They clarified their previous conflicts were some issues they faced as a married couple and had nothing to do with Bi Ying.