Following Cai Xukun's (蔡徐坤) statement about the rumors involving him allegedly forcing a former partner to have an abortion, the paparazzi released another rumor he dated a fan that was a minor at the time.
On July 3, another paparazzi claims Cai Xukun has another lover named, "Ms. W". They released a picture claiming it was Cai Xukun in an intimate hug with this so-called, "Ms. W". This "Ms. W" claimed Cai Xukun would always confiscate her cell phone whenever they were together. This intimate picture was taken by Cai Xukun's former staff member, according to "Ms. W".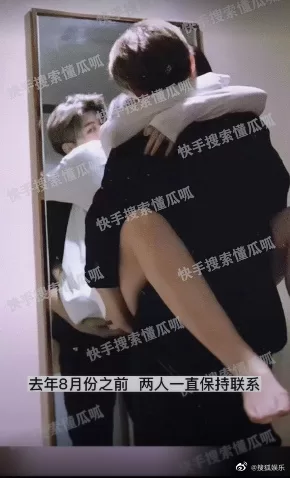 They also released an audio clip of "Ms. W", claiming she was a diehard fan of Cai Xukun since following him from "Idol Producer". She claims they met on February 24, 2021, at a Prada event and showed her supposed POV of Cai Xukun. In the following month, Cai Xukun reportedly invited her to look for him at a Gentle Monster ad he was filming in Shanghai. After he finished with work, the two returned to Cai Xukun's home and had sex.
"Ms. W" also claims when she arrived at Cai Xukun's home, she said she was thirsty. He gave her a cup of orange juice and she said she felt dizzy afterwards, saying she didn't know what he added in there. "Ms. W" also said when she and Cai Xukun allegedly had sex, she was only 17 and not an adult yet.
In contrast to the week long wait to respond to the initial rumors, Cai Xukun almost immediately denied the rumors on his own Weibo Account. He uploaded two of the pictures that were being circulated as him with two "fake" characters plastered on them. Cai Xukun said, "Purely fabricated rumors, already reported to the police! It's not me in those pictures!"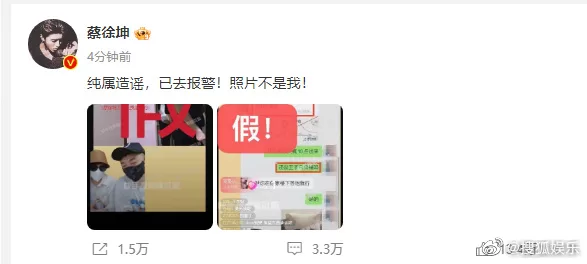 Immediately after, netizens discovered the picture claiming to be of Cai Xukun was stolen from someone's Weibo account from a 2019 post. The original owner of the picture stated he has already filed a police report. Another netizen also debunked "Ms. W's" Prada event POV picture, saying, she had sent those pictures in a group chat before and were now stolen for other uses. Hours later, a law firm representing Cai Xukun revealed a receipt from the police showing they had already filed a police report against two paparazzi that started the rumors about "Ms. W".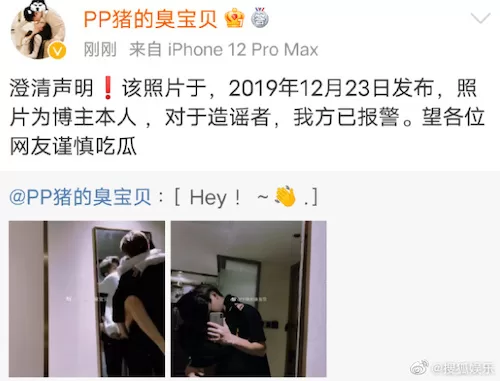 The quickness in which Cai Xukun debunked the "Ms. W" rumors was trending on Weibo. Netizens noticed the paparazzi streamed at 12:30 to expose the news, released the picture at 12:43, and by 1:00, Cai Xukun had already reported it to the police. They speculated that it would take an hour or so from from the lawyer's office to the police station, leaving many to wonder how it only take less than 20 minutes for the lawyers to report the case and post about it on Weibo.
Some netizens and bloggers suspect this was a PR move by Cai Xukun's team, by releasing a fake rumor that would leave netizens thinking about the credibility of all the rumors and essentially diverting their attention away from "the real rumor".
On July 9, the netizen claiming to be "Ms. W" made a post admitting that the info she gave the paparazzi was fake.
While fans have continued to stick by Cai Xukun, there does seem to be some impact to his career since the scandal happened. For the second week in a row, the finale episode of "Keep Running", wasn't aired on Friday nor was there any prior notice from the show that the show wouldn't be aired.
On July 5, his fan club announced he wouldn't be attending the 4th TMEA anymore as he had to "deal with current related matters". The TMEA account reposted Cai Xukun's message and said they respected his and his team's decision.